A good design of an entrance must include the good products and good application CAESAR Automatic door Systems solutions meet the highest demands for quality, design and functionality .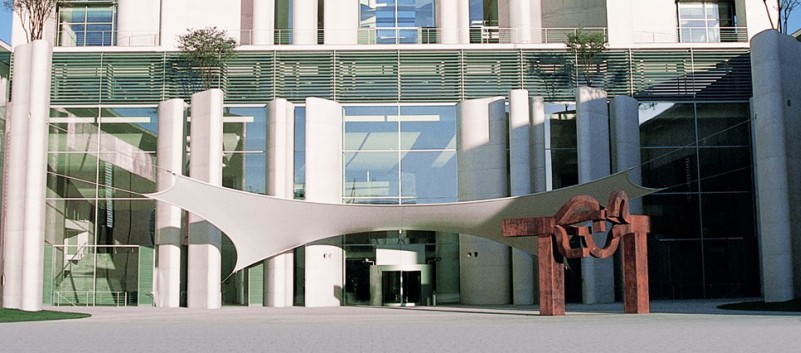 For Public Facilities
Entrances to a public facility should enhance the experience of the visitor as well as provide convenience and security for the people who work there.
CAESAR can provide complete entrance solutions for facilities ranging from government buildings to sports arenas. CAESAR ensures safe, reliable operation and offer long period guarantee .
For Hotel
In Main entrance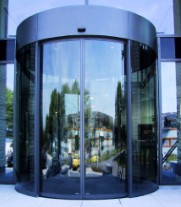 A full circle automatic sliding door provides an aesthetically pleasing entrance while effectively separating the outdoor and indoor environments. pedestrians with baby buggies and luggage, can be conveniently accommodated.
In Safety compartments in corridors
Fire doors in corridors and doors into enclosed areas can be automated via radar devices. This helps to improve access around the building, retain the indoor climate and lower noise, as well as reducing damage to the doors themselves.
In Separation kitchen/restaurant
Automated doors can produce efficient separation between the kitchen and a restaurant, or a restaurant and the hotel lobby. This will reduce the work noise and prevent kitchen odours from entering the restaurant. At the same time, servers will have much easier access by not having to push or pull open the doors while their hands are full. The door leaves will be less damaged, increasing the lifetime of the doors and reducing long-term costs. This is especially true for expensive fireproof doors.
In Public toilets for disabled
Disabled users have a convenient way of automatically opening the doors to their dedicated facilities. The system incorporates electronic locking and an emergency override system. This can help reduce the need for personal assistance.
For Commercial places
CAESAR provides integrated entrance solutions for retail facilities such as shopping malls and commercial centers. The primary focus of these solutions is to enhance convenience and comfort for customers, while also providing appropriate security for different areas of the building. Regular CAESAR ensures that all applicable safety regulations are met.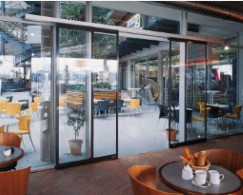 ?
For Office
Entrance door systems
The main doors of a company and office must provide safe, convenient and reliable entrance to employee and visitor passing through them each day. They are also an important representation of the company as a whole.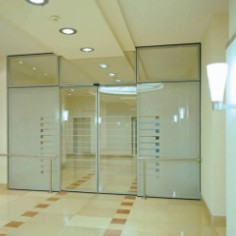 CAESAR sliding doors work well in these settings.
Equipped with an access control system, CAESAR automatic doors can check and approve access of authorized personnel. A door's status – whether open, closed or unlocked – can be conveniently monitored from a centralized location.
CAESAR automatic doors equipped with access-control can check and approve access for authorized personnel while preventing non-authorized entry. A door's status – whether open, closed or unlocked – can be conveniently monitored from a centralized location.
Other Solutions
CAESAR can provide complete, tailor-made entrance solutions for virtually any type of building, Such as factory and private place, CAESAR ensures reliable performance, safety regulation compliance and long product life