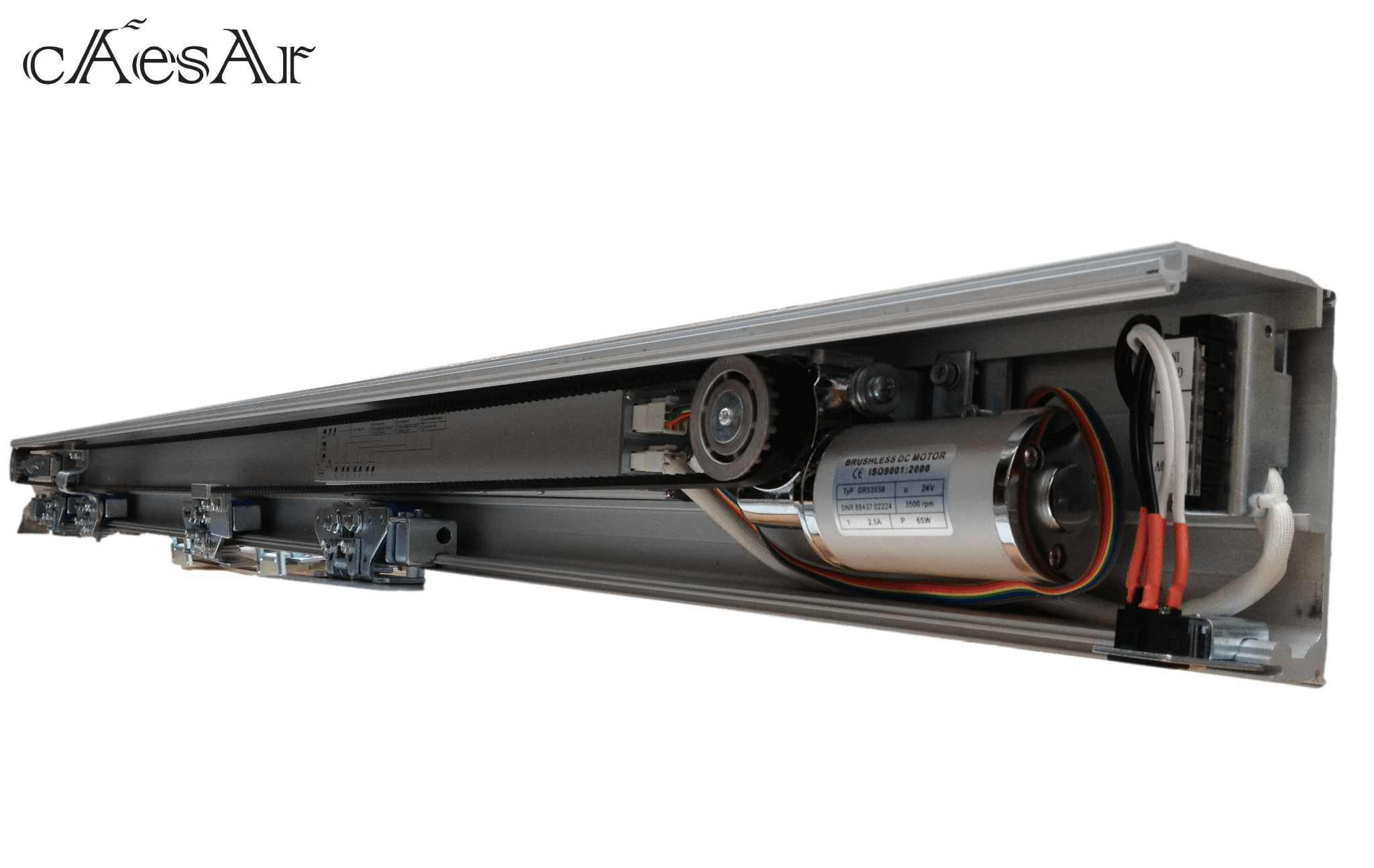 Caesar EL100 automatic door operator which features in good performance and good quality is used for various door because of its easy installation and economy.
The layout of its components guarantees fast installation and maintain. An optimum solution,with high-attractive price and performance ratio.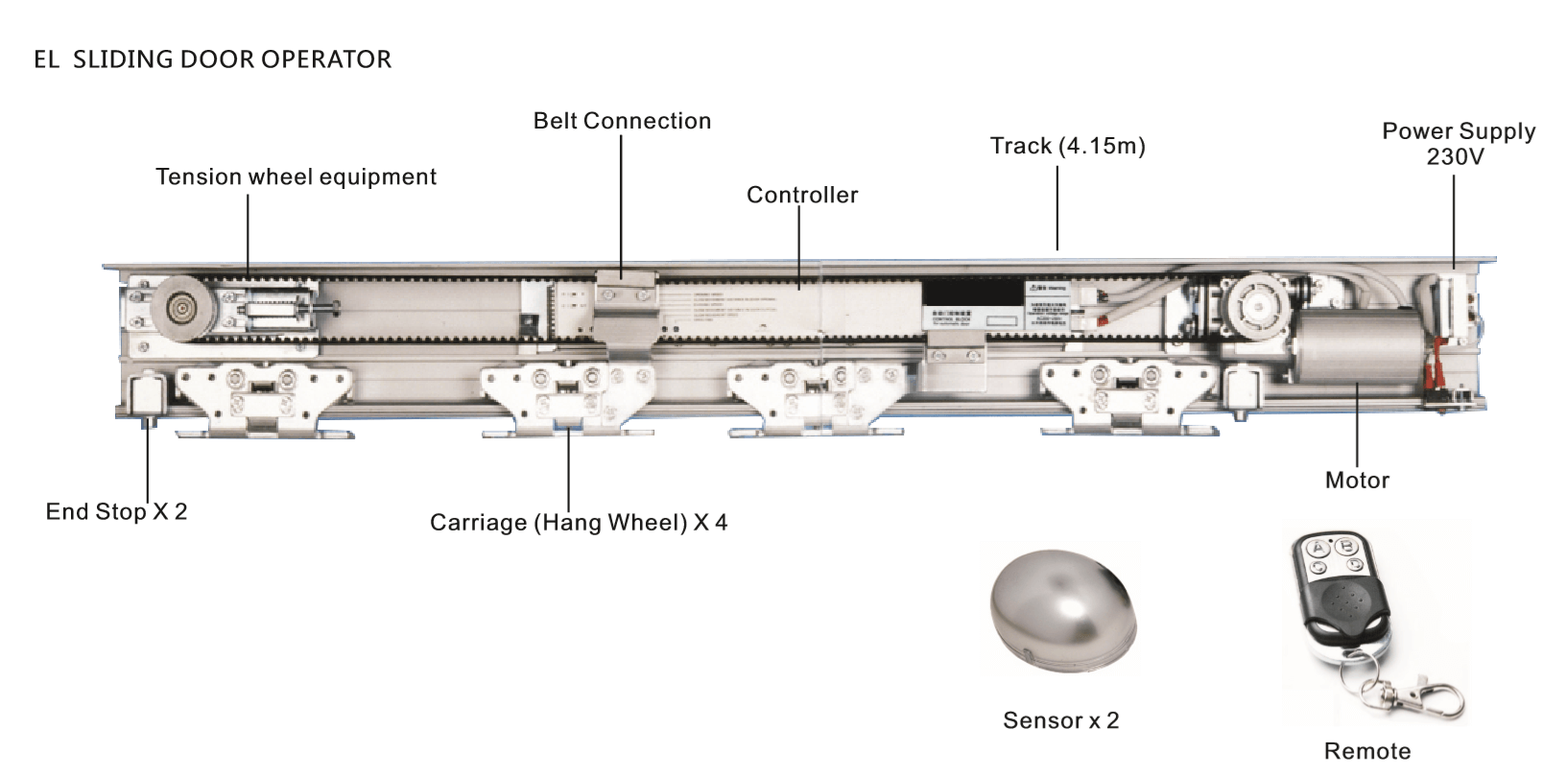 Application:Framed/Frameless door,Single/Double open door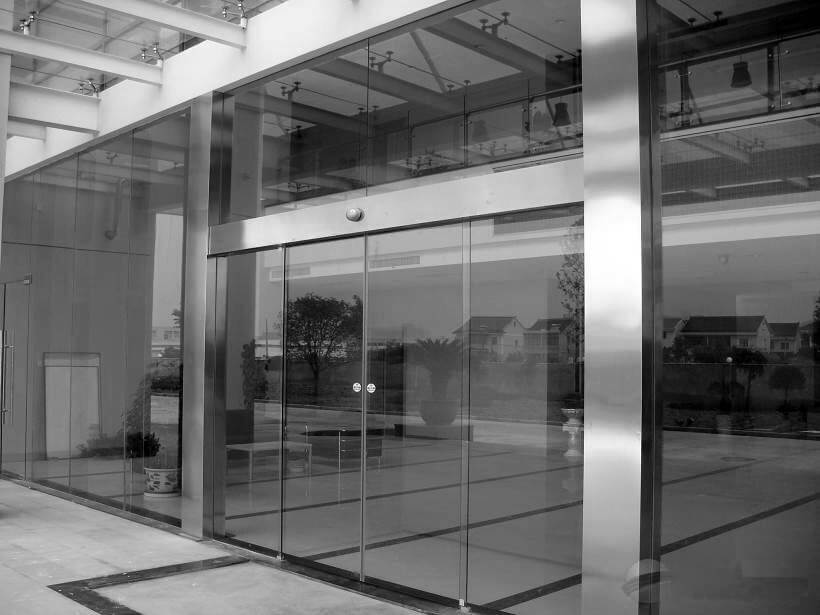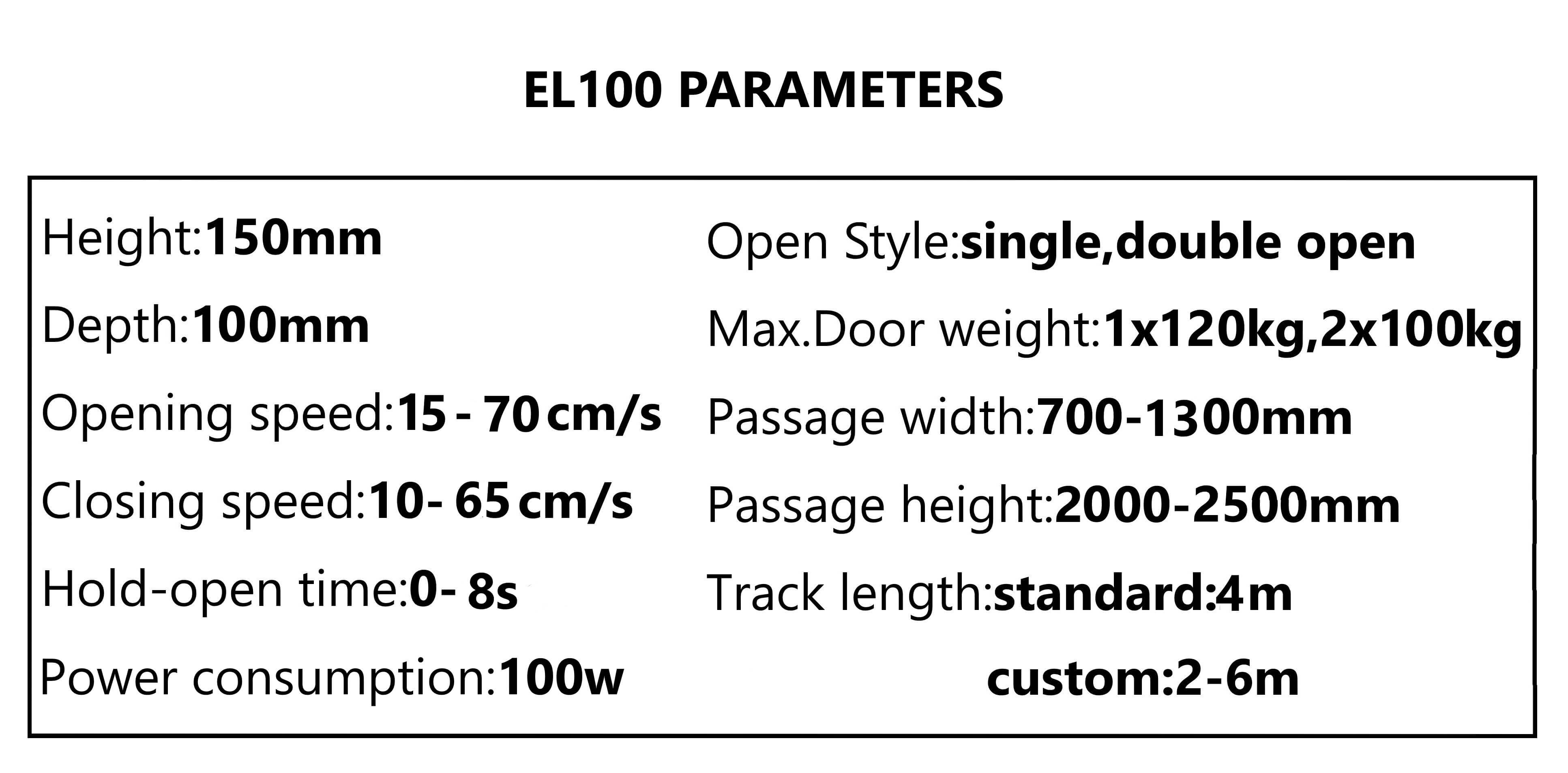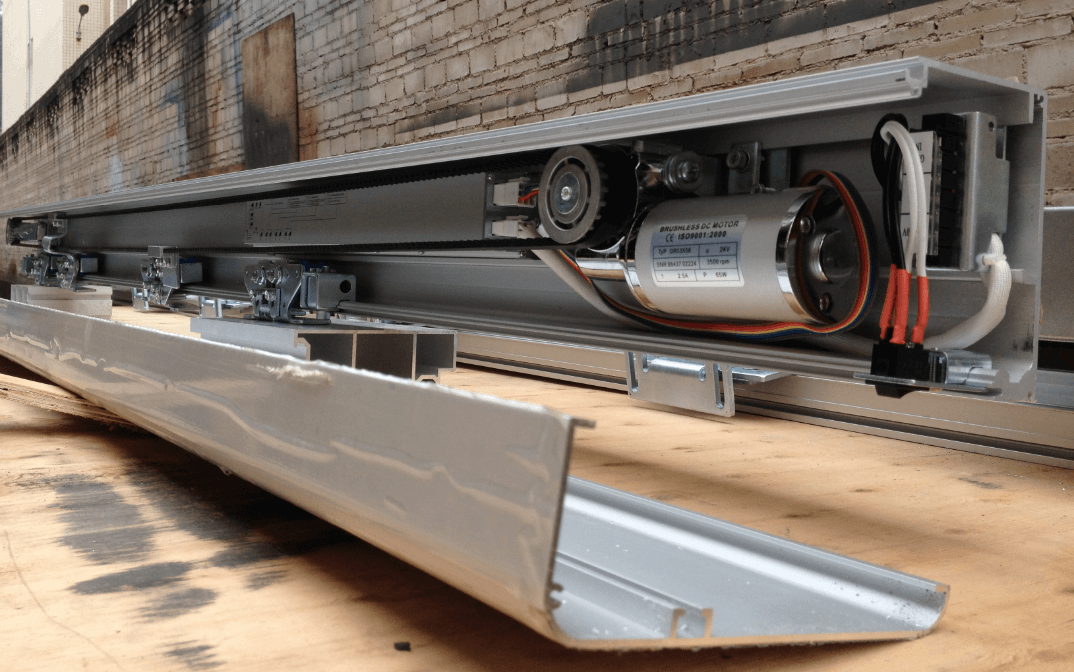 The Advantages of EL100 automatic door operator:
1) Economy.The cost-effective,basic drive unit.
2) Easy operation.The simple layout of its componts guarantees fast installation and main-tenance.
3) Light weight .The standard kit is 10kg and 2m track rail is 6kg,total 16kg G.W..
4) Two kind of motors are available.Standard round brushless motor.Optional Square brushless motor.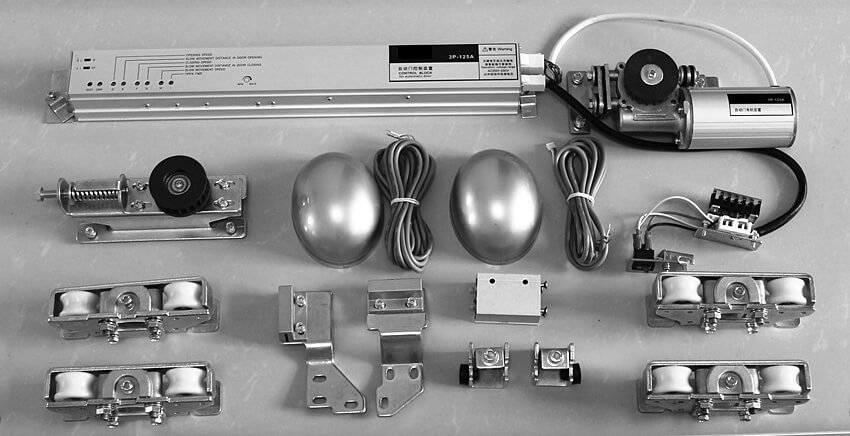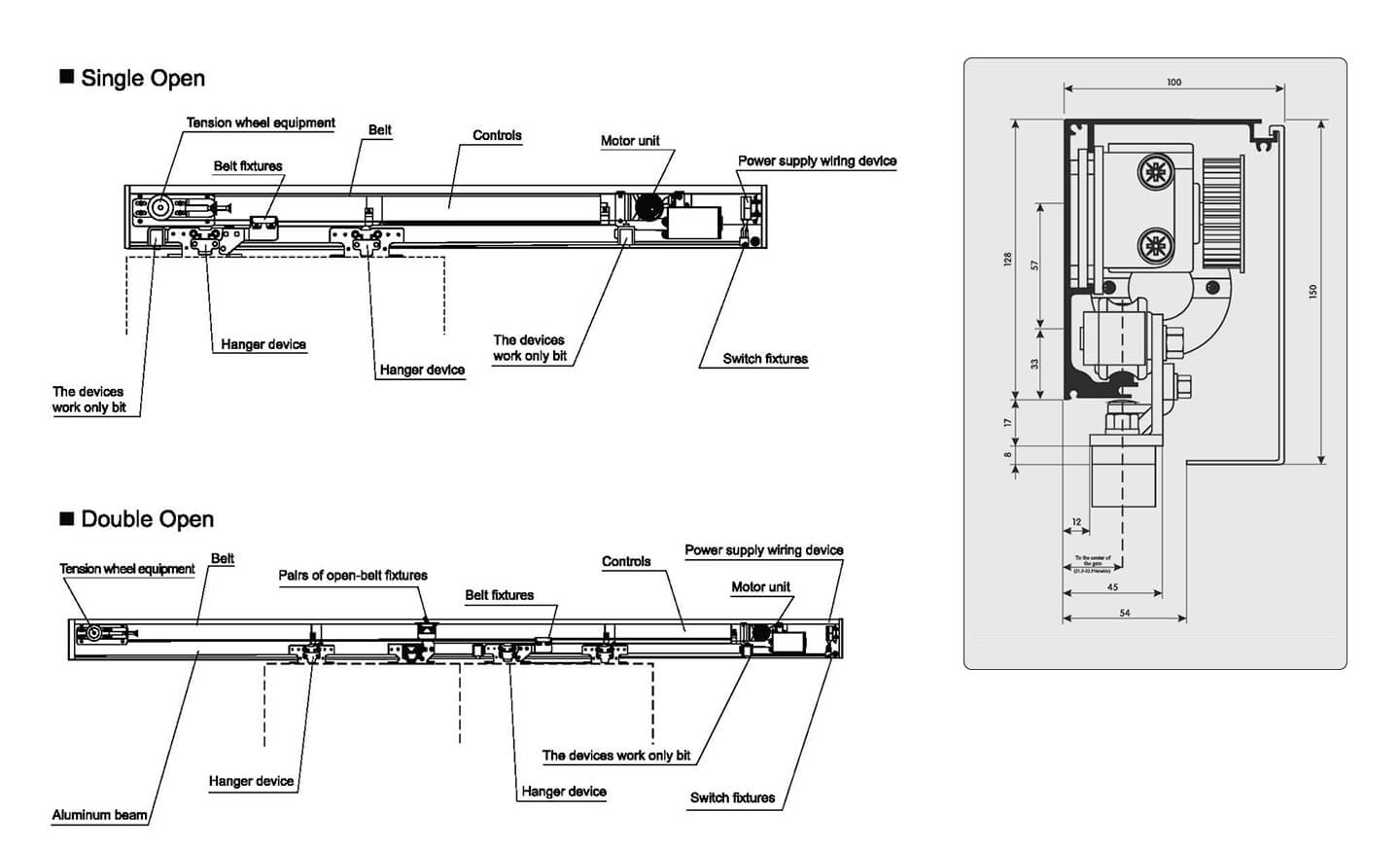 Logical layout, easy to install
The EL sliding door drive unit offers carefully-developed functions and user-oriented quality. The simple layout of its components guarantees fast installation and main-tenance. An optimum solution, with a highly-attractive price/performance ratio. For a variety of occasions Adopt modularized component design concept, use simple installation direction for customers, ensure the use of door machine function is flexible and convenient.
Features
*Adopt DC brushless motor, small size, high power, optimize the design of deceleration device, further reduce noise.
*Optimize the control program and work with the new motor to run more smoothly and smoothly.
*With high-strength polyurethane pulleys, the rolling friction noise is even lower.
*The new sensor is more sensitive and stable.
*Remote debugger has a wide range of adjustable functions.
*Internal safety device, continuous operating life up to 100W times or more