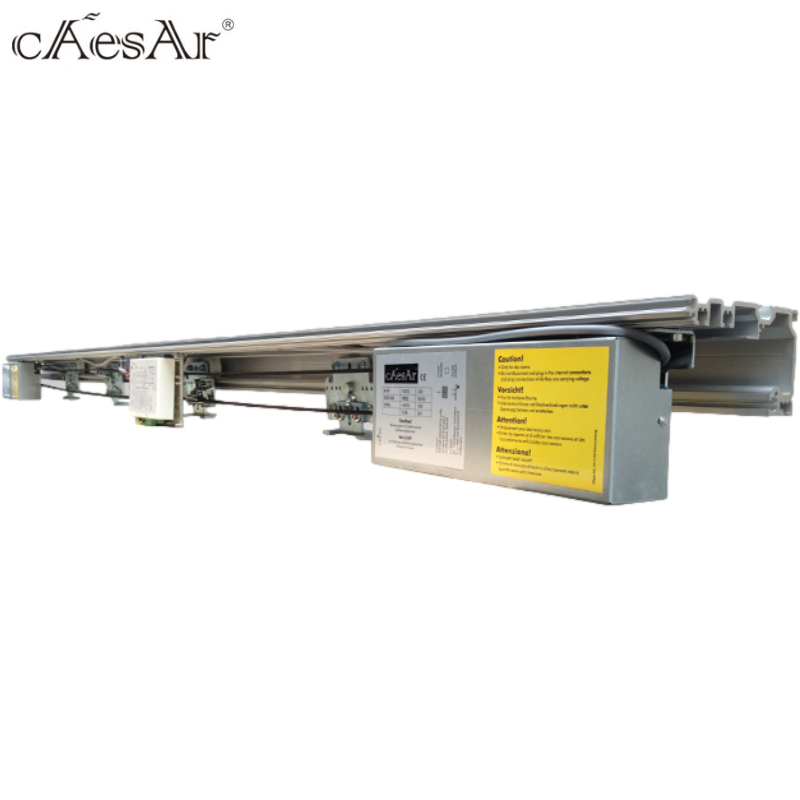 The two-way aggregation system can operat
e a variety of opt
ions, such as: program selection, adjustment function, and self-test display.Use the sheathed cable(U72M or DIN47-100CY) to connect to ensure reliable operation withi
n a distance of 30 meters, compact size.
The
automatic door system
operation has an automatic monitoring function,which can monitor the running status and results of the system to ensure that the system operates without failure. At the same time, the system has a self-check funct
ion. Through the various combinations of the LED lights on the electronic control panel, various failures occur. For example:
*Drive device failure;
*Control module failure;
*Lock module failure;
*Sensor failure;
*Door monitoring failure;
*Power off / contr
olled backup battery;
According to the actual operating conditions for self-adjustment to achieve the best state.
*Test quality and friction; *Initial adjustment of the maximum allowable speed, between 0.6-0.7m/s;
*According to CEN/FCOS safety regulations, the maximum static force is 150N;
*Laser gamma locator test; *Automatic positioning of the end; The drive motor uses the German DUNKER brushed DC motor and the motor is equipped with a reliable power r
egulation electronic system.
The BEDIS operates at 4 different levels:
1st level = Operation funct
ions (User level)
2nd level = Setting functions (Must be set and left to ANSI Sta
ndards)
3rd level = Prog
ramming functions
At this level, settings can only be made by expert technicians (automatic door after-salesservice, authorized distributors, or consulting manufacturer)
4th level = Malfunction indication error For detail operations from 1st level to 4th level and all funct
ions of BEDIS control panel(program switch), please refer to EC10
0 / SLM operatio
n & inst
allation manual.
Features (
BEDIS control panel )
Quality Assured Manufacture Control panel(BEDIS) Smart self-test display Rugged drive module Adopt modularized component design concept, use simple installation direction for customers, ensure the use of door machine function is flexible and convenient. Flexible structure Automatic learning program