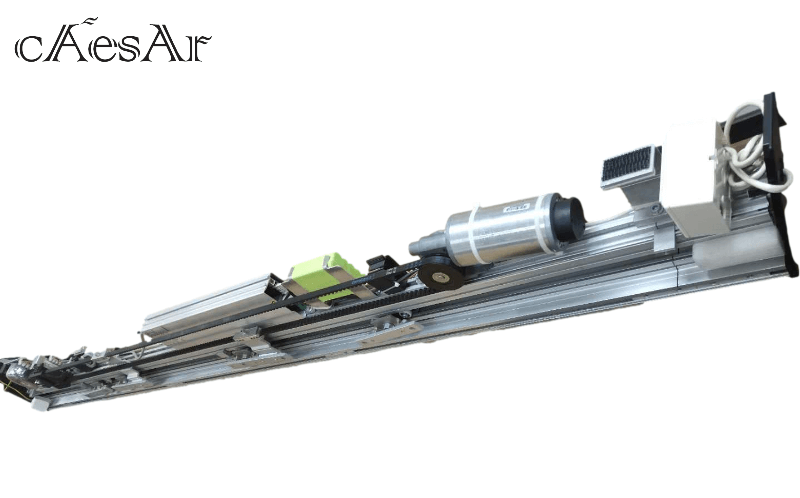 Facades with slim post-rail structures seem even lighter and more inviting if they discreetly and easily blend in with building architecture. The new CAESAR SL automatic sliding door operator is idealparticularly in glass facades where large door leaves have to be moved and all components have to appear slim and delicate.
With its low drive height of only 7 cm, the SL can be integrated almost invisibly in the facade ane moves door leaf weights of up to 125kg. The new track makes mounting directly on the wall, facade or on girder sections easier. Standard self-cleaning roller carriages guarantee smooth running and increase the roller carriage service life. Additional supporting rollers increase steadiness.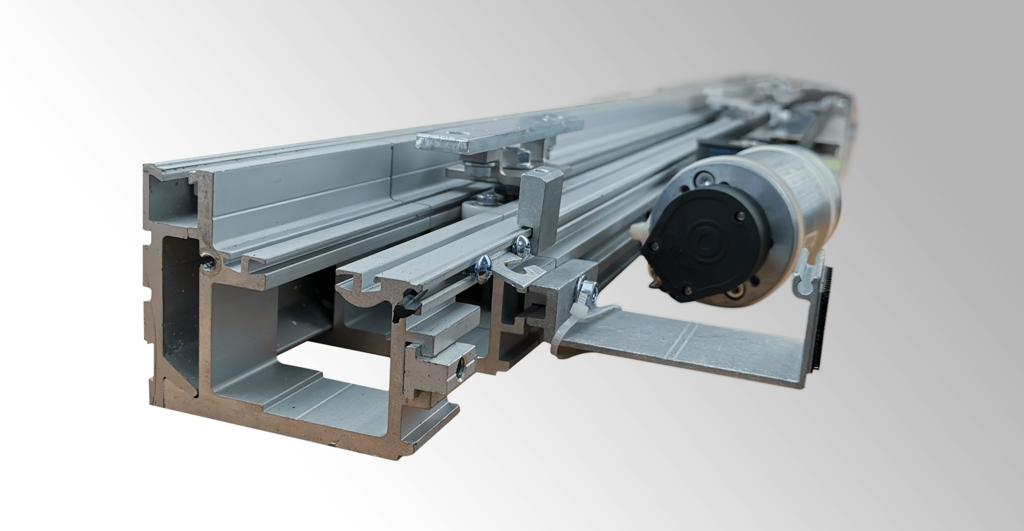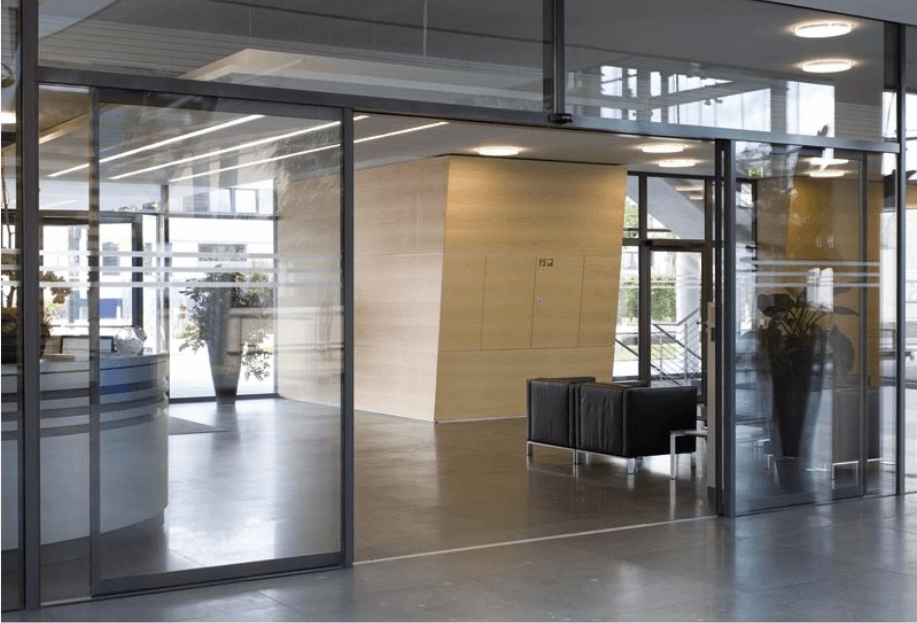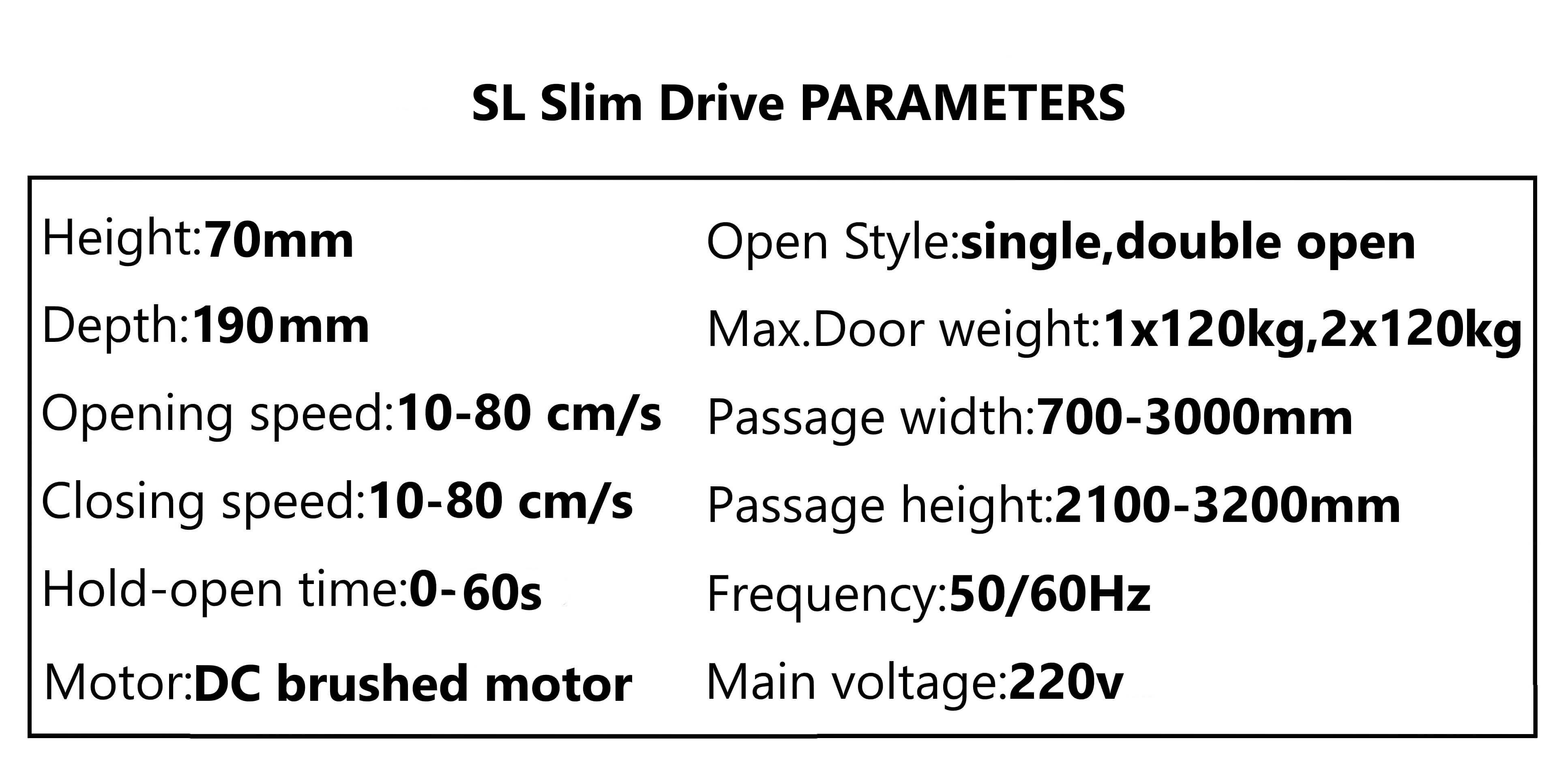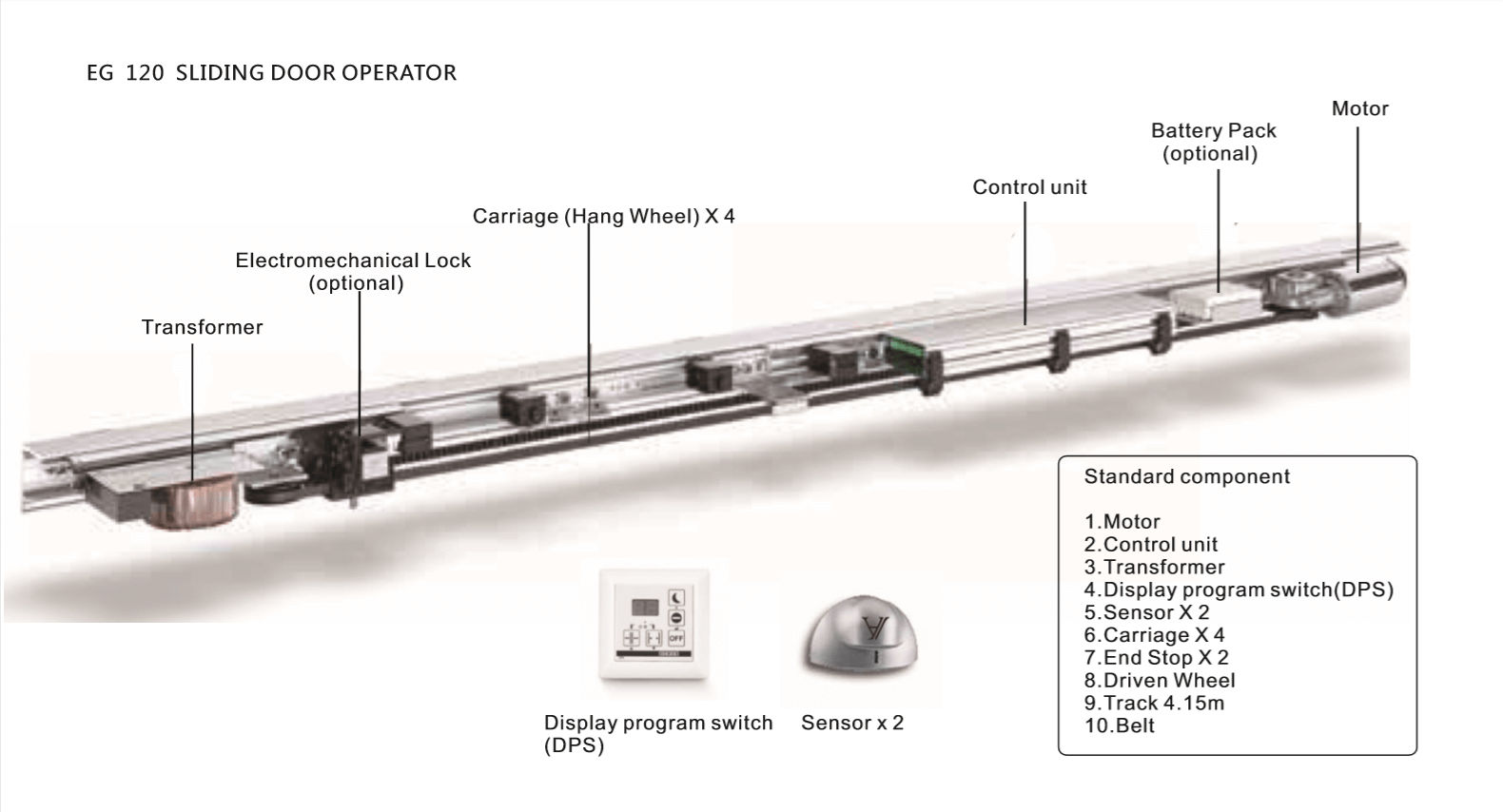 SL automatic door system features and benefits:
1.Only 7 cm height
2.Driving motor adopts brush speed regulating motor, which has large torque, wide adjustable speed range and overheat protection of motor;
3.Transformer: high power, low temperature rise, small size;
4.Self-lubricating POM pulley with high strength, good wear resistance and low noise;
5.CPU control unit has self-learning program;
6.All parameters and fault diagnosis of the system can be adjusted by display program switch (DPS);
7.With automatic reverse function, when the door encounters obstacles in the process of closing, it will automatically move in the opposite direction.
8.May be combined with all standard door profiles
9.Fully comprehensive range of accessories
10.Reliable investment due to compliance with all relevant European standards.