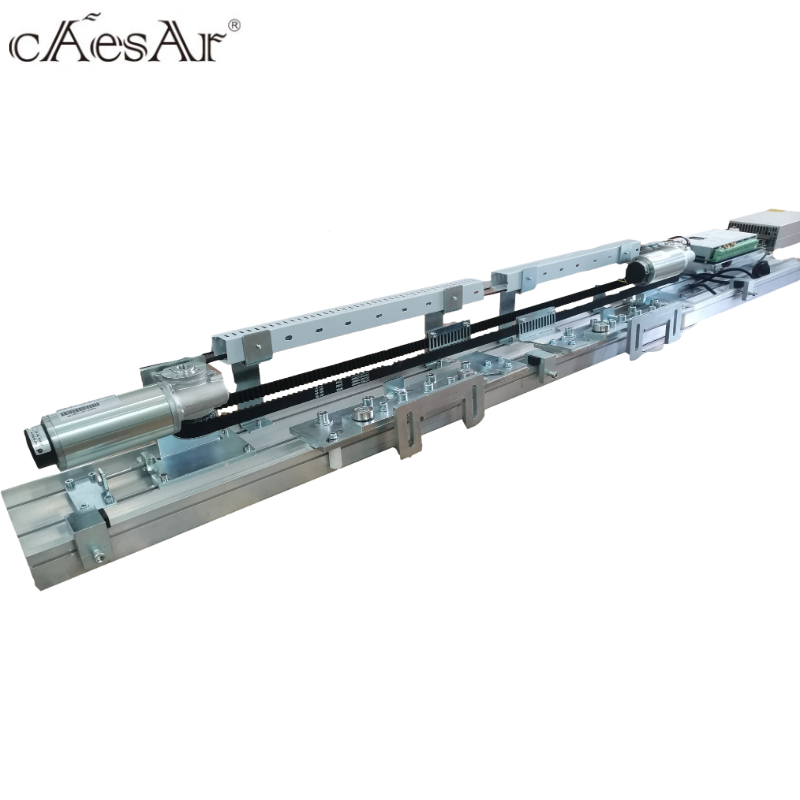 The stronger the more stable
The EC-HV translation drive unit is a device with super driving force. It is driven by dual motors and is suitable for moving doors with very heavy weight in large places. It has upgraded the industrial design strength of hardware. It can provide unlimited control, smoother functions and more fashionable lines, providing design possibilities only limited by imagination. Door weight 600kg-2000kg Most suitable for commercial applications with heavy traffic or regular traffic High-strength hardware component design. Quiet and smooth operation Dual motor drive operation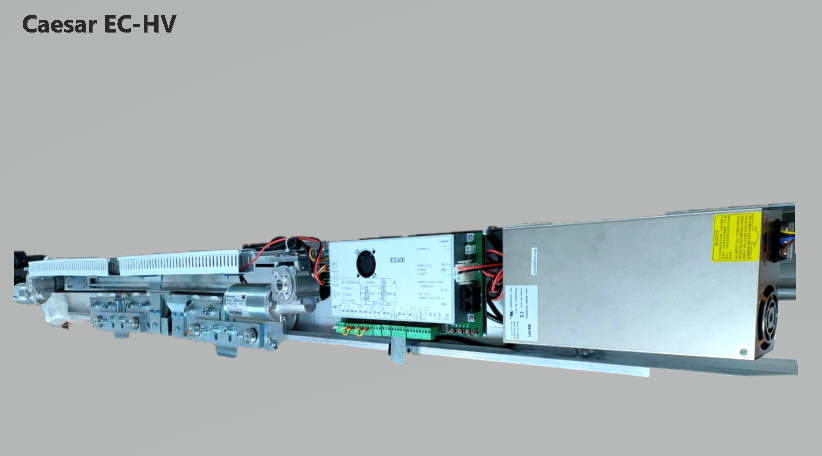 CAESAR EC-HV automatic door controller is specially designed to control and operate two-way and single sliding frame and frameless glass sliding doors, and is used in airports, shopping malls, supermarkets, hotels, hospitals, financial institutions, stadiums and many other commercial places All proved to be excellent performers.
Break through the load-bearing limit of traditional automatic sliding doors The EC-HV power transmission system is a new upgrade of the traditional automatic sliding door, which relieves the limitation caused by the weight factor in the design of the door body and meets the performance requirements of industrial sliding doors.
Outstanding performance attributes In addition to the powerful driving force of EC-HV, the operation is also very smooth and stable. The thickened aluminum alloy profiled rails, high-strength hardware hangers, and stable voltage supply have achieved the superior performance of EC-HV.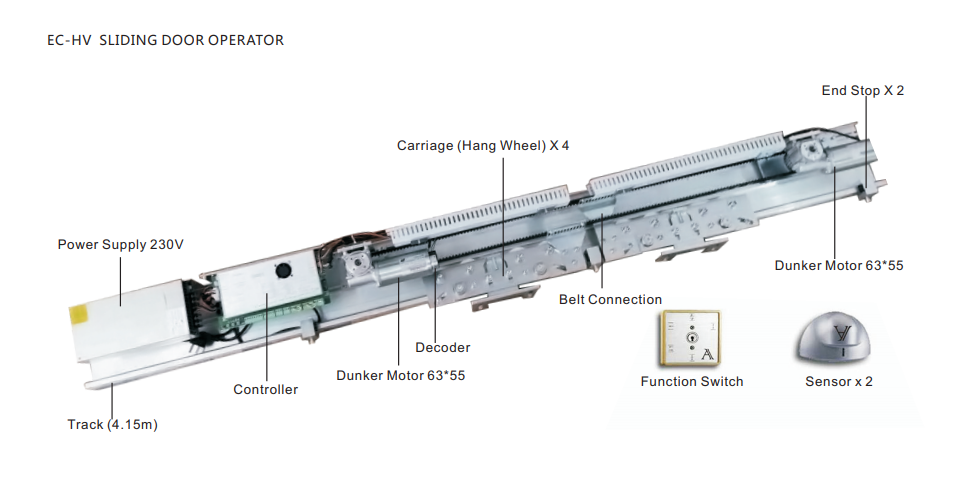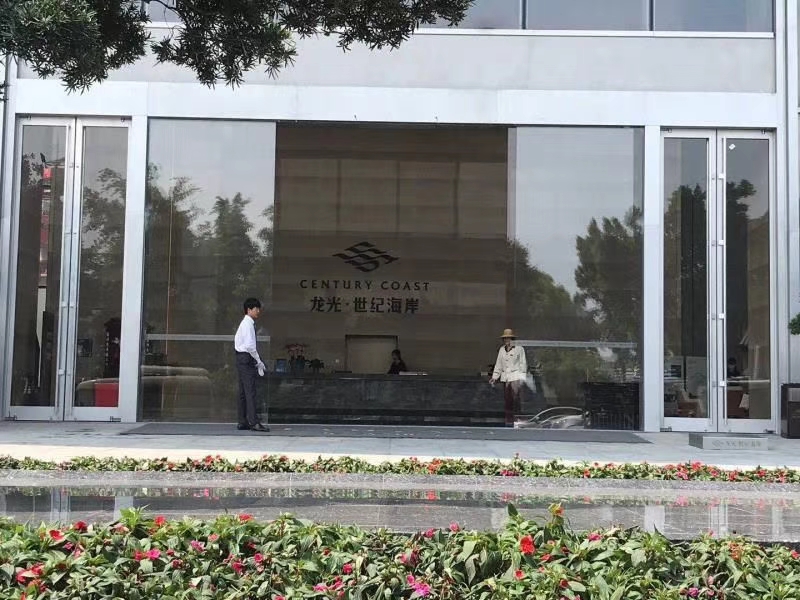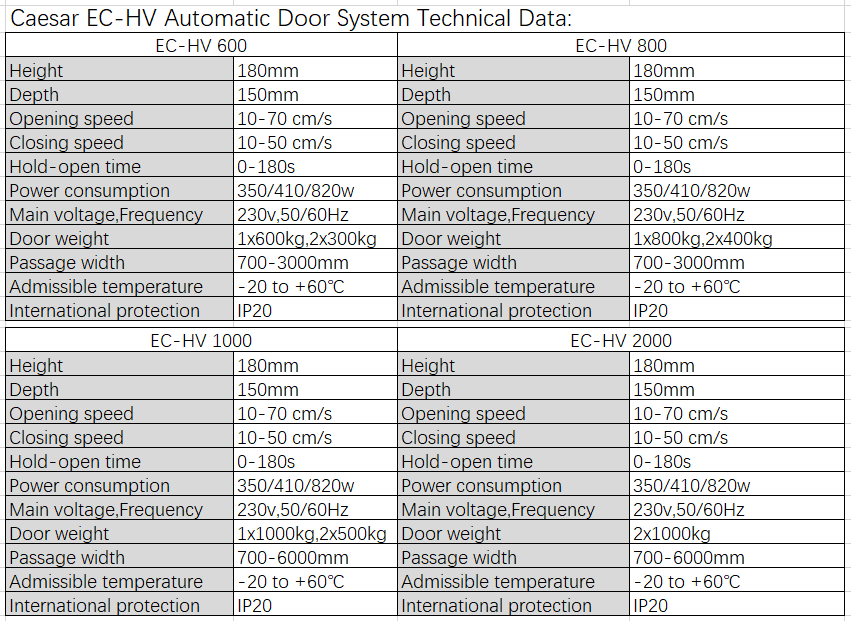 Benefit:
Caesar newly upgraded R&D and manufacturing
Hard and durable hardware
Applicable door body with super conventional weight
Dunke dual motor drive
ES300 controller
Quiet and smooth operation