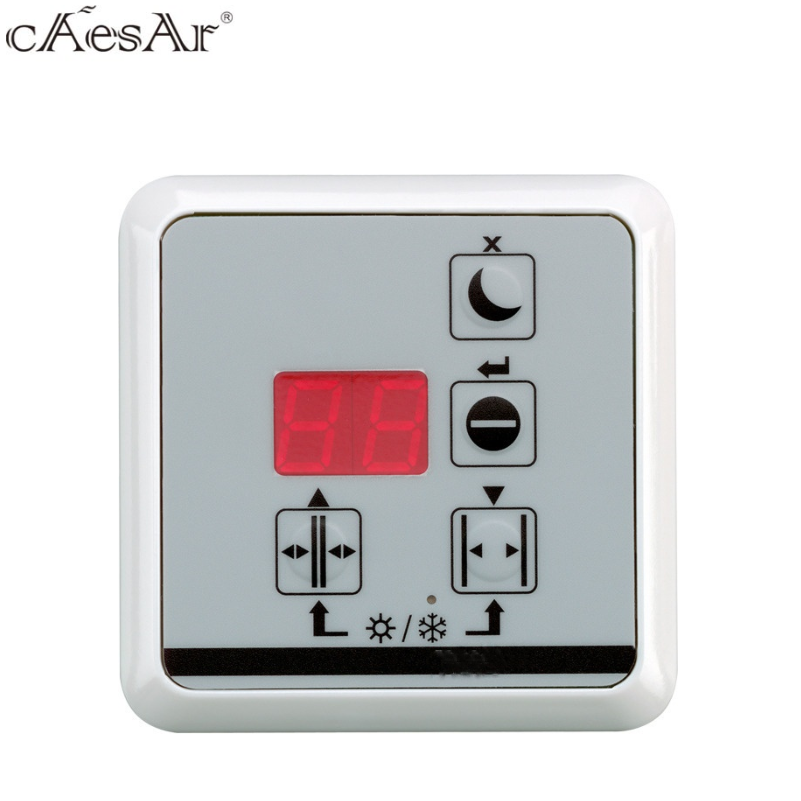 The following modes of operation can be set: 1."Permanently open" The door moves to the OPEN position and remains open. Movement detector or opening button are deactivated.
2."Night mode" The movement detectors are switched inactive, the door closes. Option: the door leaves are locked electrically to prevent forced opening.
3."Exit only" (one- way) The door only opens and closes when someone goes out from the inside. The movement detector outside is switched inactive, the one inside is switched active.
4."Automatic" The door opens as soon as it is activated via the movement detector or keys, and closes after a certain time which can be individually adjusted. Safety sensors protect the leaves' travel path. If there is someone in the door opening, the door will not close.
5."Reduced opening width" The door opens only part of the possible opening width (can be set). In escape doors, the reduced opening width must be at least as large as the necessary escape route width. The reduced opening width may not be less than 30% of the opening width.
Also can set the speed and width of opening and closing doors.
Judging System Faults by Displaying Error Codes