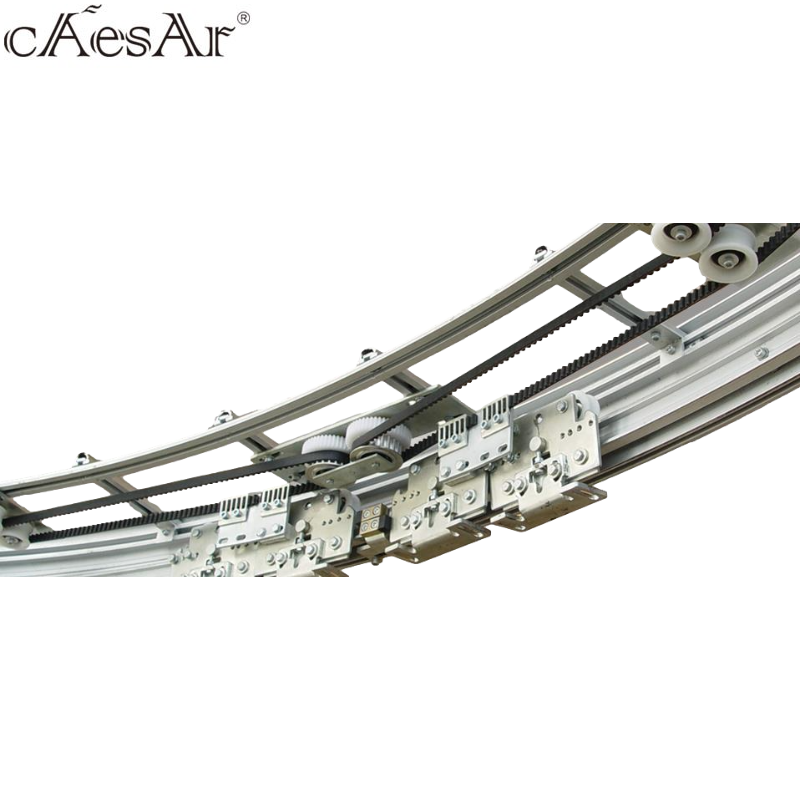 Liberty of design
Convex or concave shapes in any desired bending radius not only afford optimum liberty of design but also guarantee a harmonious integration into the surrounding architecture. Caesar automatic
curved sliding doors
are the perfect answer to providing entrance areas with a customised and aesthetic
ally pleasing appearance. Half-circles, full circles, ovals, segments, double segments, made-to-measure and versions deriving from these variants: anything is possible.
Attractive appearance, extensive design options
Equipped with ES200 drive unit
Caesar's arc-shaped
automatic doors
are equipped with Dunker mo
tor drive unit. The integrated drive module combined with curved hardware realizes the superiority of the arc-shaped door in terms of structural stability and driving performance.
Exquisite hardware design
The design of Caesar's curved door transmission structure adopt
s the drive mode of the synchronous wheel. Compared with the traditional direct-pull finished track, Caesar's arc-shaped door track can
greatly reduce the loss of the hardware during transmission, and realiz
es the smoothness and mute of the transmission
Functional and user-friendly
A comprehensive range of functional features and of control and safety elements, selected to match the structural situation, guarantee customer-oriented solutions.