MOTION & PRESENCE SENSOR 235
$97.00
Detection area: 1600 (w) 800 (D) mm
Emission frequency: 24.125GHz
Transmitting power: <20dbm E1RP
Dynamic current: 130 mA
Static current: 65 mA
Description
Product application
This sensor integrates starting and preventing, and is applied to the opening and safety protection functions of conventional translation door, folding door and arc door. The activation function is performed by the microwave technology, while the presence detection is performed using an active infrared screen.
Overall characteristics
Unidirectional motion radar can save more energy, three-dimensional The safe light screen protects the user from the door impact without requiring additional safety to the radio eye.
Active infrared technology with anti-interference and self-adjustment ability has achieved the best operation Turn to high safety.
Infrared anti-clip adopts the background self-learning function, which automatically learns the background state Intelligent to automatically adapt to various scenarios. Automatic real-time accurate compensation for the background time drift, can produce self-correction due to various external factors (such as: vibration, deformation, gradual shift, light and shade and sunlight, etc.), to ensure the long-term and reliable work of the detector.
Technical parameters
Power supply voltage: 12V(-5%)-24V(+10%)AC/DC
Installation height: 2500mm
3-color indicator lamp:  Red light (presence detection) green light (motion detection) yellow light (signal saturation, failure)
Detection area: 1600 (w) 800 (D) mm
Emission frequency: 24.125GHz
Transmitting power: <20dbm E1RP
Dynamic current: 130 mA
Static current: 65 mA
Appearance size:  260.3(L)×53.4(W)×44(H)mm
Cable length: 2.6m
Self-study time: 10S
Infrared anti-clip light type: infrared modulation light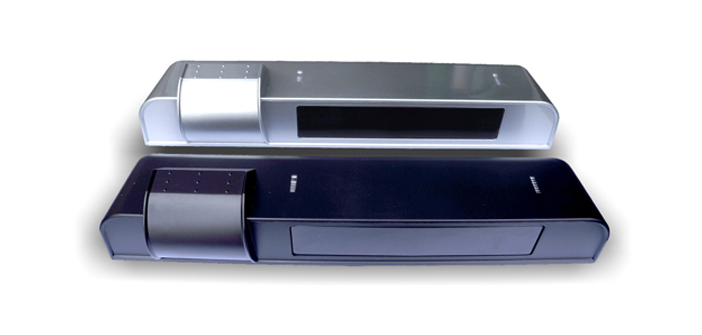 Additional information
| | |
| --- | --- |
| Dimensions | 26.2 × 5.5 × 4.4 cm |