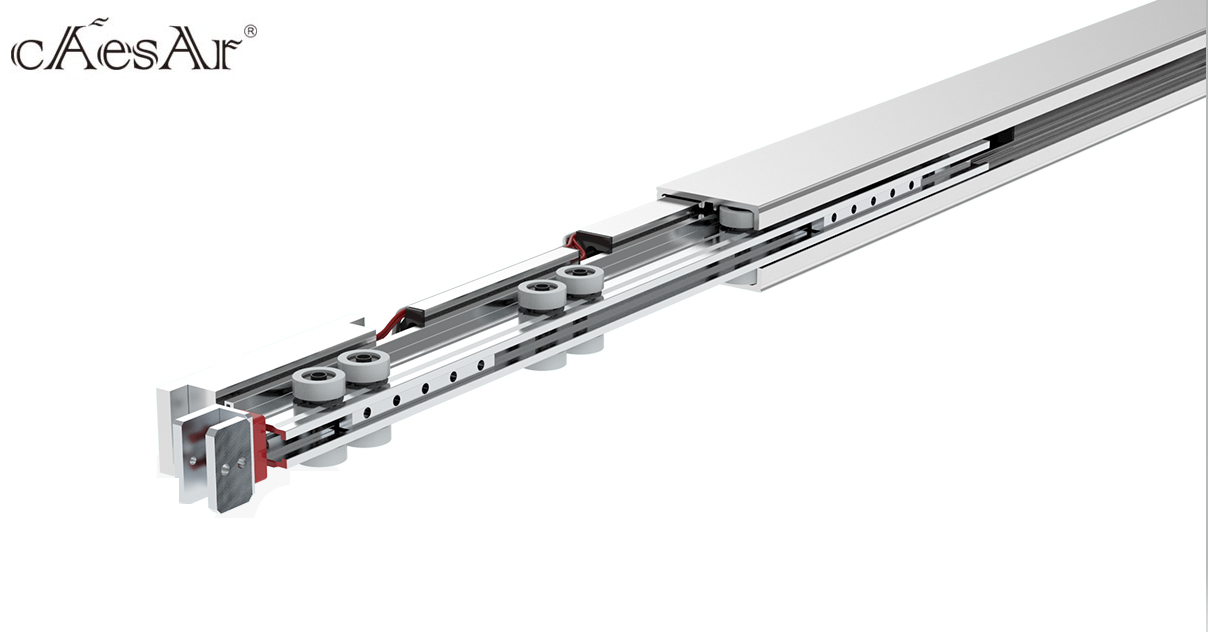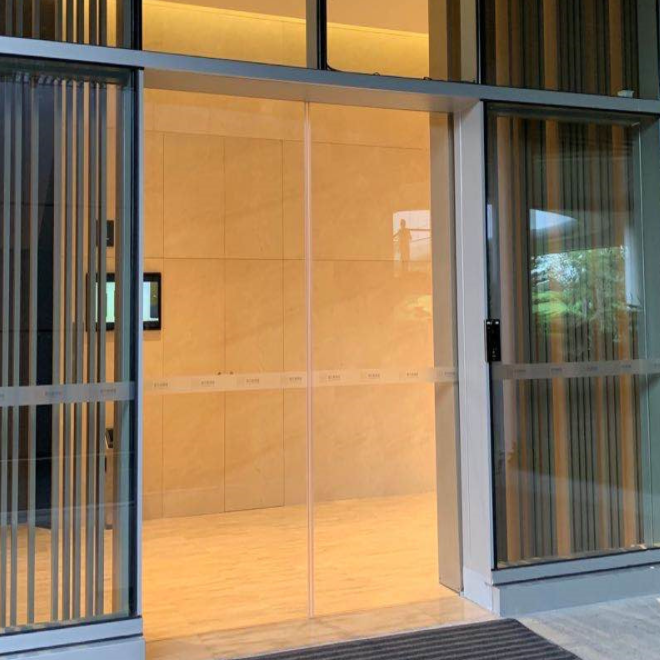 Caesar MS80 sliding entrance system solves innumerable interior design problems by sutomating interior entrancesin new ways and in new places.
MS80 offers achitects,builders,and interior designers the flexibility to dramatically transform and enhance interior spaces–whether in commercial,hospitality,or high end residential settings.
MS80's revolutionary technology ieads to revolutionary possibilities forincorporating automated openings into interior design.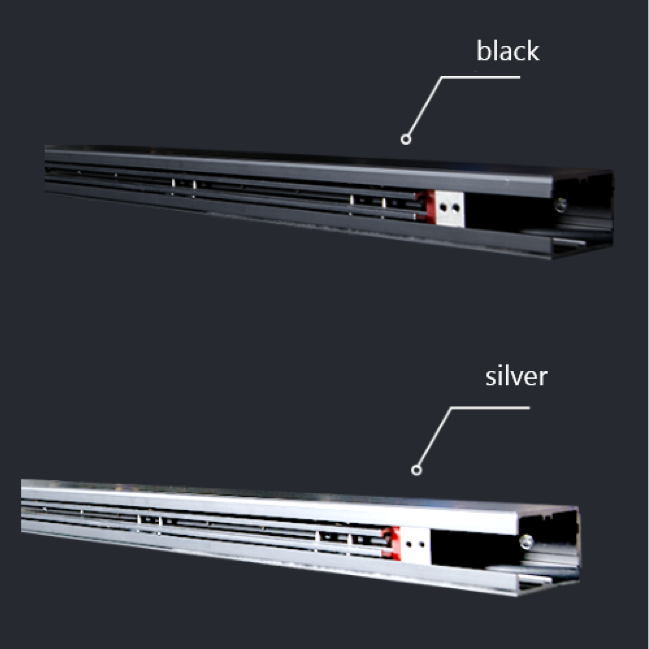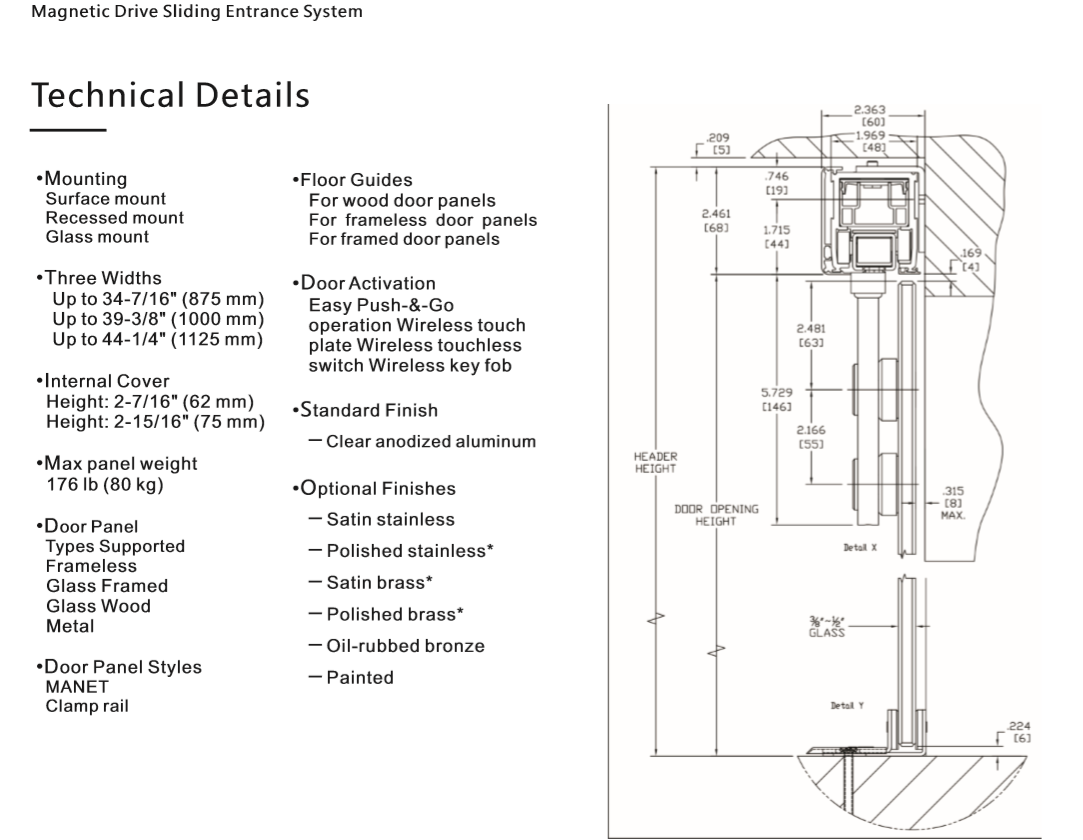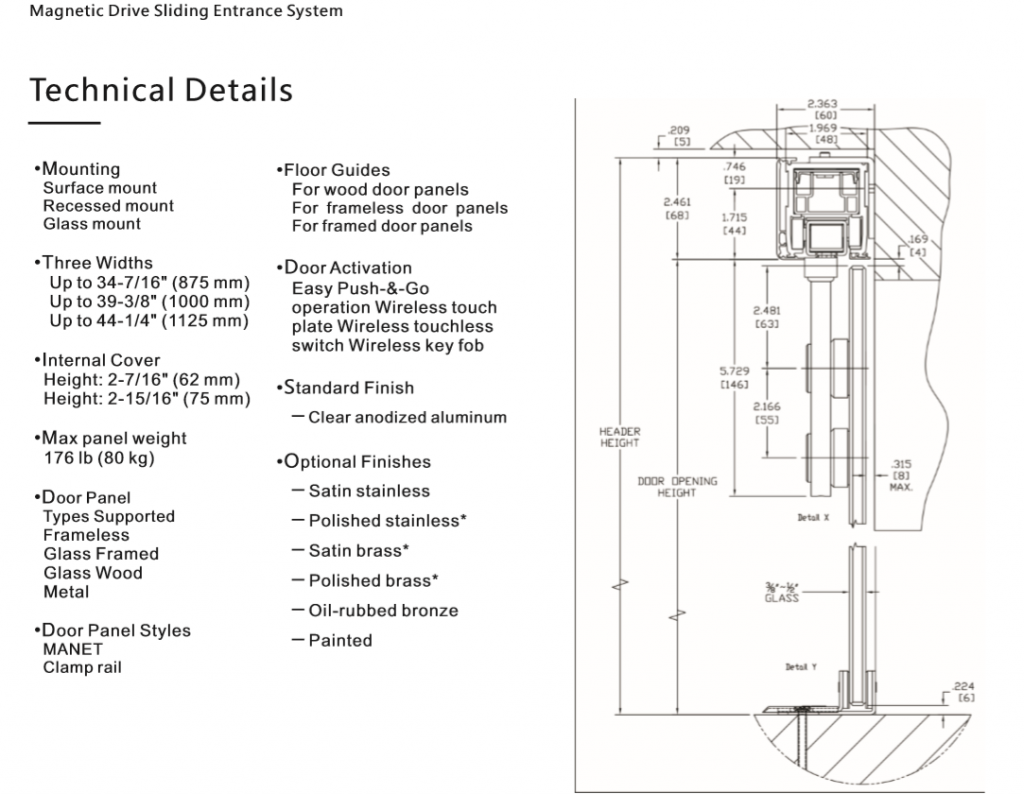 Products details
Inspired by magnectic technology from Maglev Trains, the MS 80 operator is driven by magnetic consisting of main complete controller, install back plate, side covers, covers and optional connectors & motion control.
Features
Besides automatic opening by sensor on the center of beam and noise insulation, MS100 highlights following points:
Push& go
The door opens as soon as it is slightly pushed by hand and close on the expiry of adjustable hold-open time.
Manual access
Although MS 100 is of full-automatic style, it may be effortlessly opened in the event of a power failure.
"SoftMotion" safety
The system is operated in low-energy-mode as a standard so that it can stop and reverse on the slightest contact.