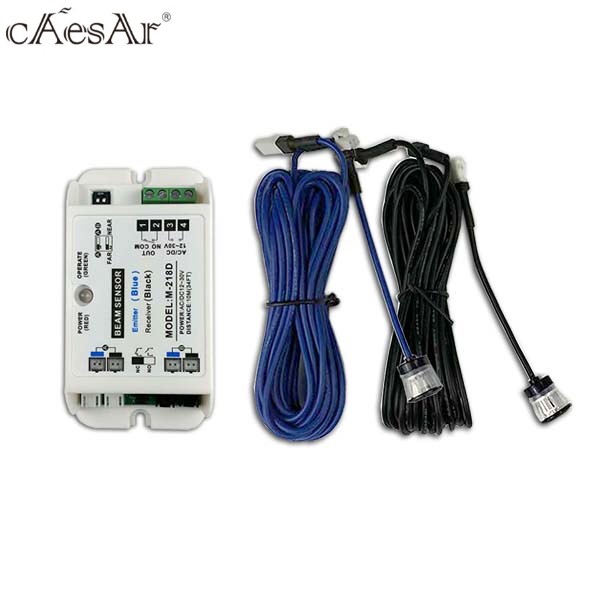 Photocell cells work with light. These devices
transfer light energy. In this energy, the current moves in the same direction.
Photocell works under the principle of the Photoelectric effect. 
Advantages of Choosing a
Photocell Sensor
●     It does not need any type
of fuel to function.
These type of sensors is not dependent on any
fuel to function. All it needs is exposure to light.
●     It doesn't need any power
cable for its operation.
It doesn't need any connection to a power
source before it can function since it is a photocell.
●     They are known for their
long life span and durability.
These sensors are known for their longevity
and durability.
●     They are eco-friendly.
They do not emit any harmful gases during
operation. Hence, they can be said to be eco-friendly.
Automatic photocell doors are usually
installed in rooms that people frequently. 
It can be a door to a store, shops, supermarket,  malls, airports, churches, event centers,
offices, etc. They are known for their efficiency in providing results. Automatic
photocell doors are used to improve convenience, traffic, easy-to-use, hygiene,
etc.
Requirements of automatic
photocell doors
To implement the use of a photocell in
automatic doors, a few requirements ought to be put in place.
●     Light Sensors
Light sensors are similar to motion sensors.
They function solely on light rays, angles, and levels in the foreground and
background. When a person approaches the door, the light is blocked out. Then,
as the person finally gets to the door,
●     Light indicators
There are light indicators also to signify if
your sensors are in perfect condition. If the light shows something different
from the usual, then, it is faulty. A change should be considered.
Are things responsible for a
faulty Safety Beam Photocell Sensor?
●     Dirty lenses
An obstruction in the lens will reduce the
efficiency and effectiveness of the sensor. Things like dirt, spiderwebs, dust
can block the view of the sensor. You can sort this minor issue with a clean
piece of clothing. Wipe off the lenses.
●     Damaged wires
A damaged connection can also disrupt the
operation of a Safety Beam Photocell Sensor. The wires are susceptible to wear
and tear, even pests like insects can cause damages to them.
Contact us as Caesardoor today if your Safety
Beam Photocell Sensor is experiencing some issues or you want to implement the
technology on your Automatic door. Our experts are best at what they do, they
always deliver the best.