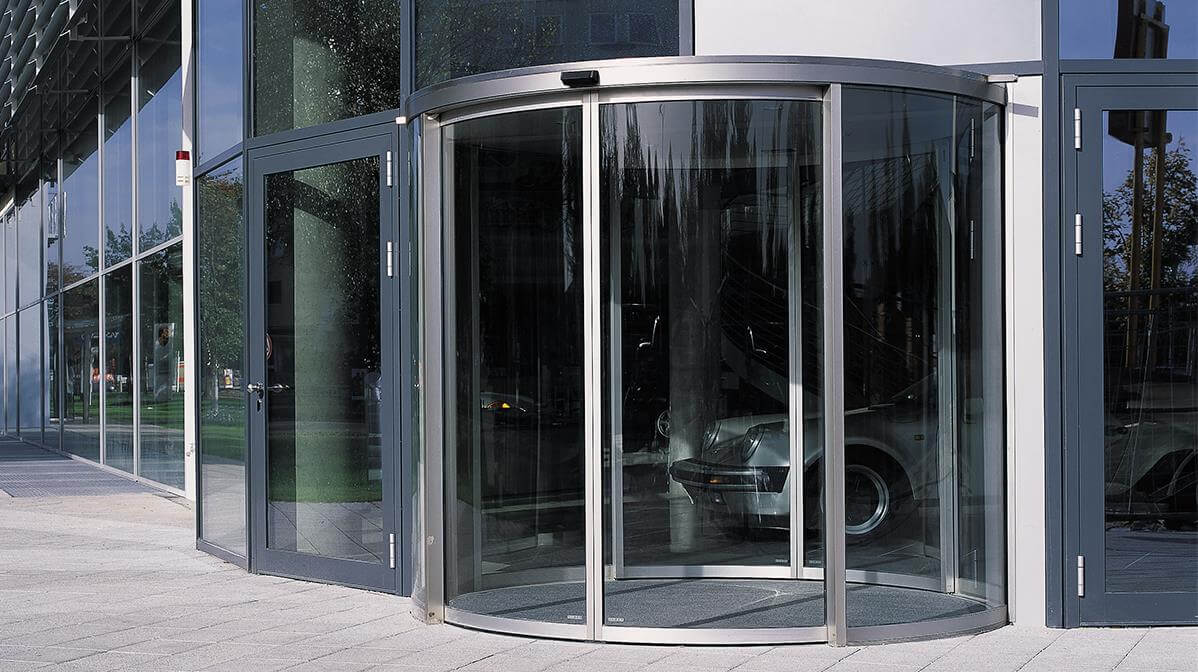 Caesar automatic curved sliding doors are the perfect answer to providing entrance areas with a customised and aesthetically pleasing appearance. Half-circles, full circles, ovals, segments, double segments, made-to-measure and versions deriving from these variants: anything is possible.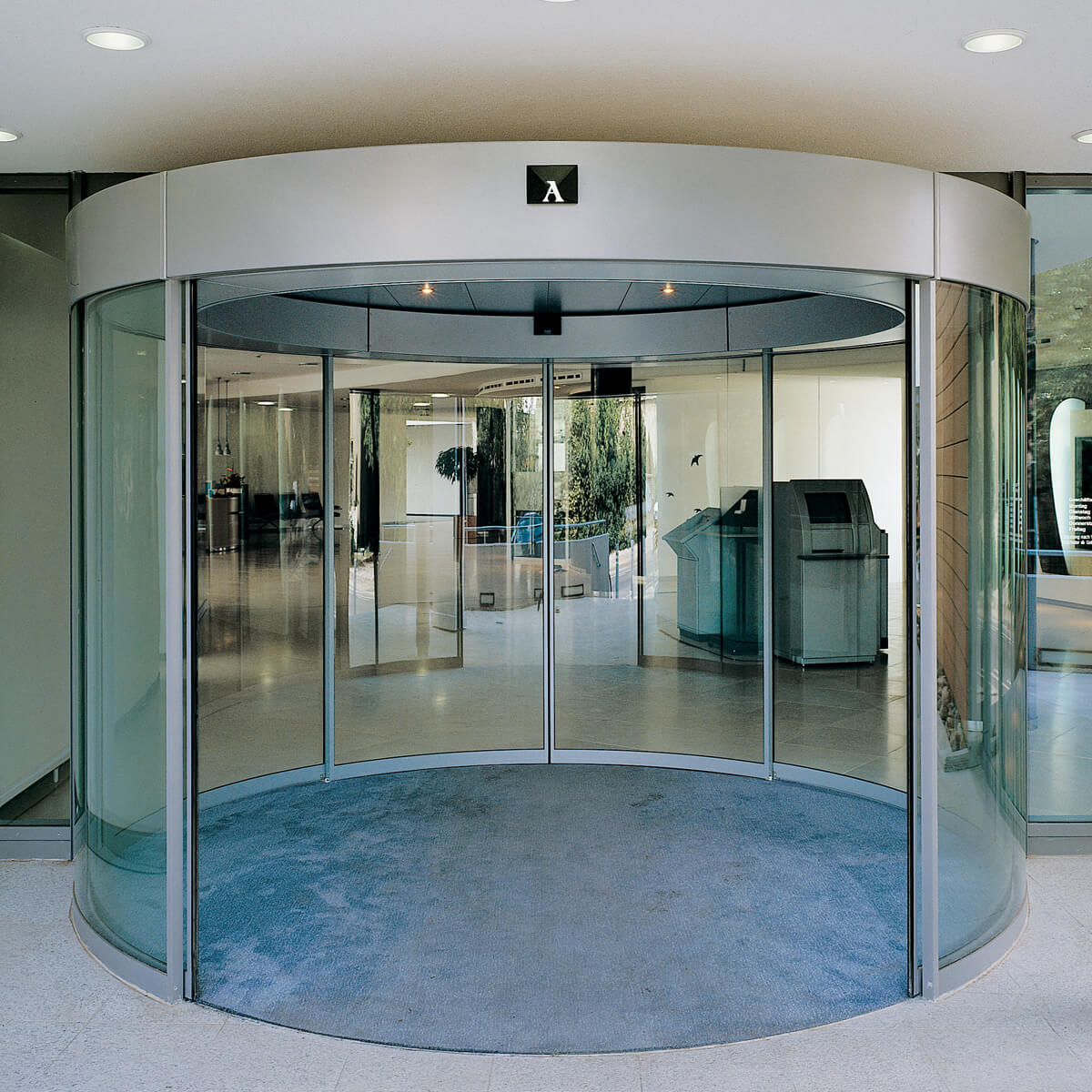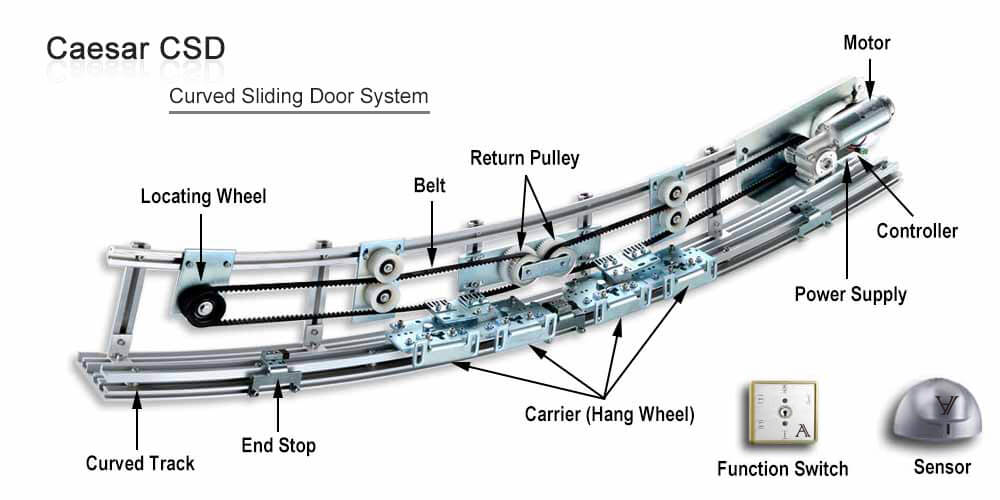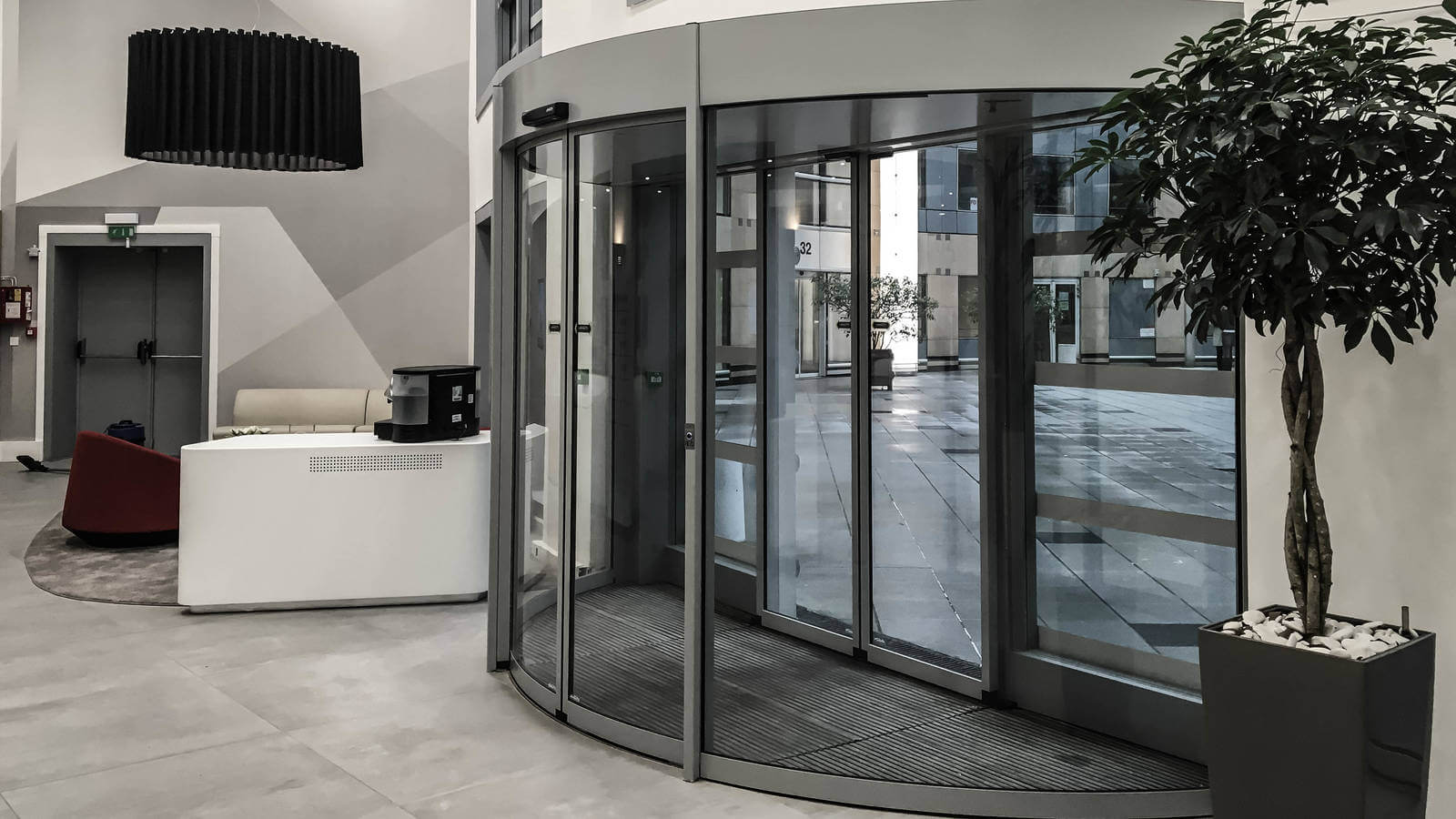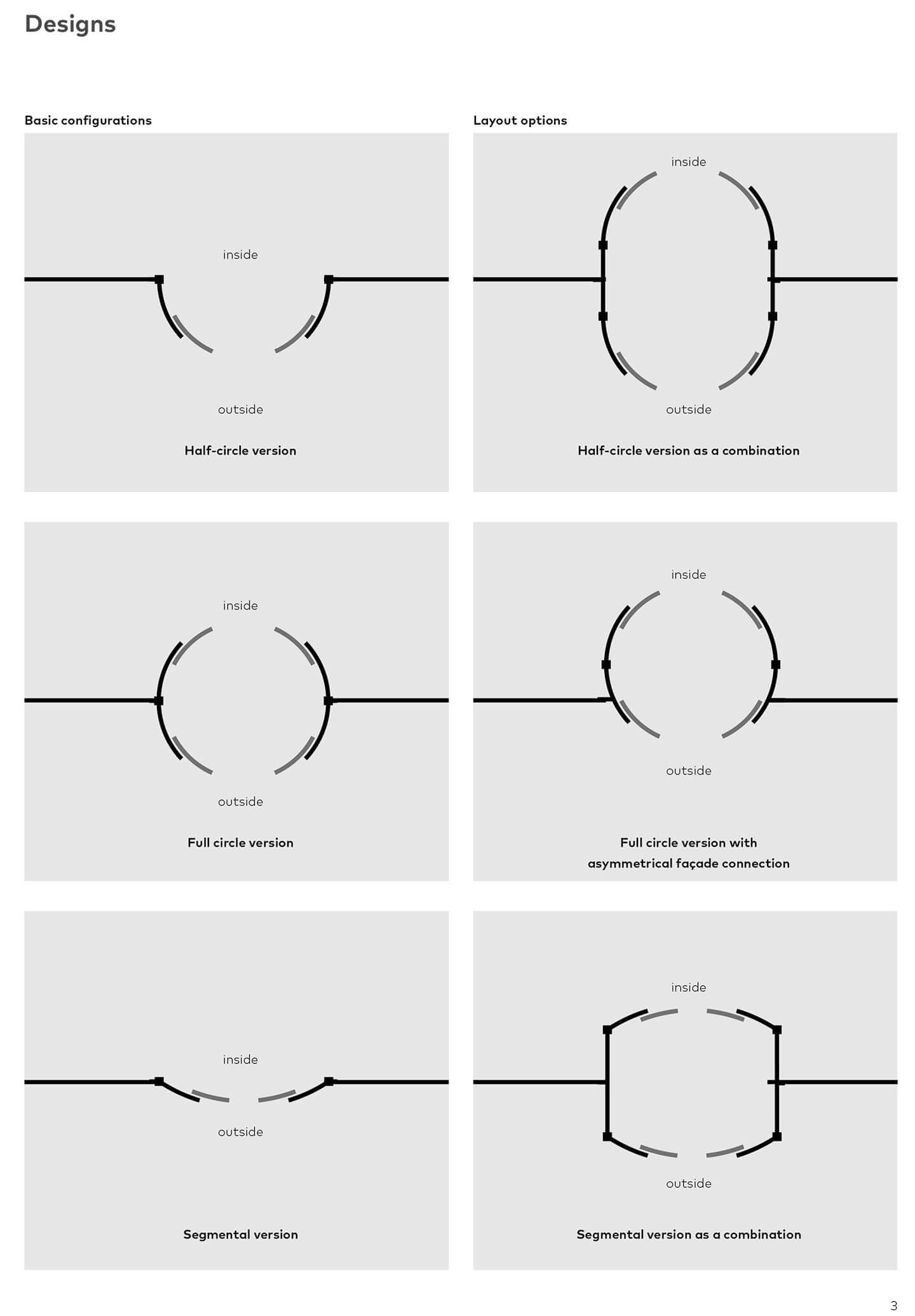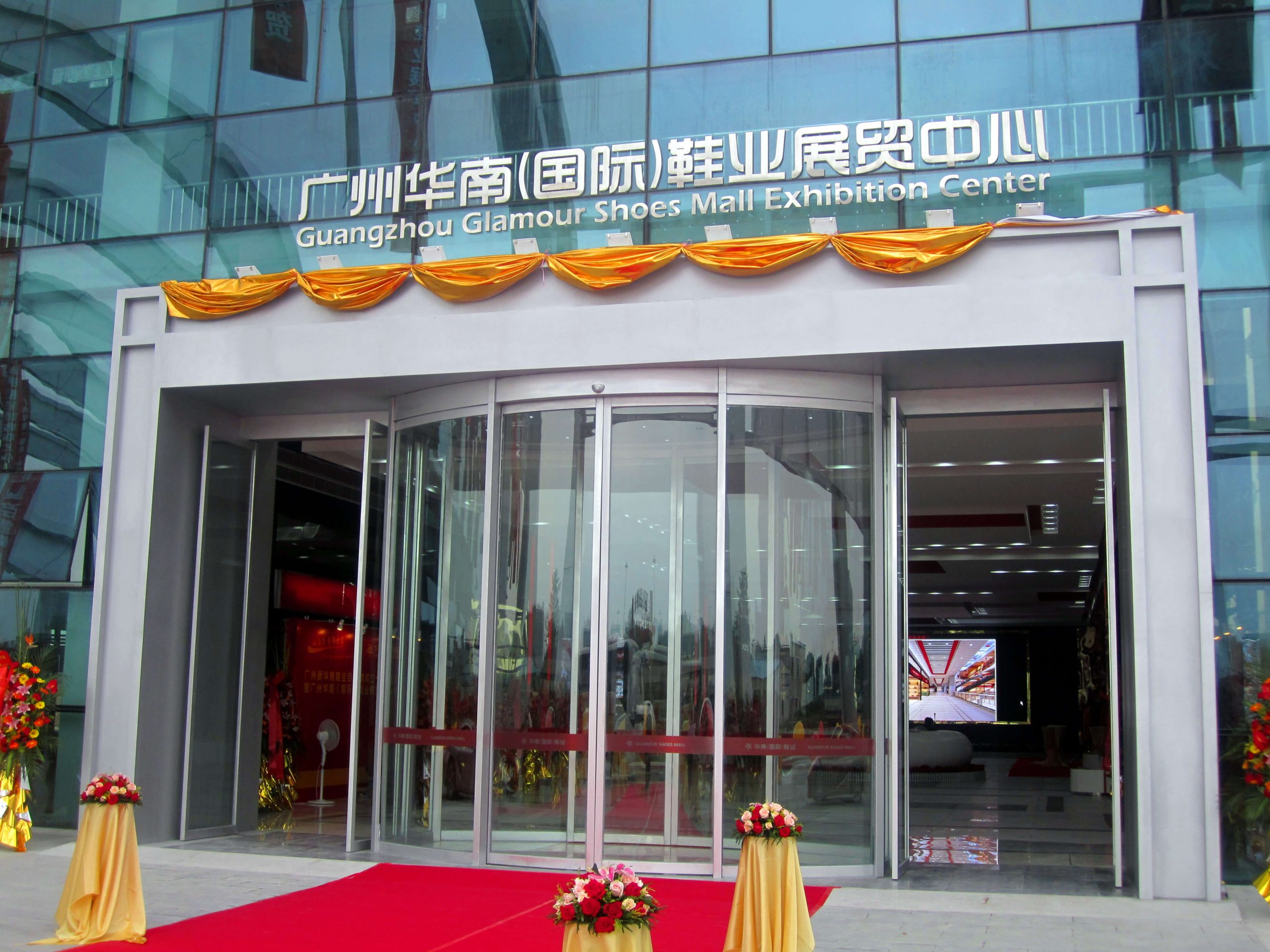 If there's one thing that can enhance entrance for any doorway is the style of door installed in it. What better way to make your entryway look elegant than by using Caesar's modern
and sophisticated curved sliding doors. These semicircular sliding doors are sure to charm your doorways in the most specular manner. They are ideal to be used in retail shopping marts or other public places.
These curved and semicircular sliding doors are from our signature sliding door collection. They are resilient and built with an extra-strong structure that gives them an everlasting service life. The elegant glass in curve and semicircular shape effortlessly adds to the already classic look of these elegant circular sliding doors.
Their dynamic design makes these curved sliding doors an ideal option to complement curved walls, which are usually hard to pair with an attractive sliding door system. These curved and semicircular sliding doors are very rigid and are built with our robust sliding door systems. They are paired with a curved sliding door track and curved barn door track to give them more flexibility and make them more dynamic.
Here at Caesar's, we manufacture the best quality curved sliding door track system. We have the expertise to manufacture curved door track systems to fit almost any radius. This property is one of the many reasons why our curved sliding doors give a longer service life than any other door system in the market.
Where TO Use curved Sliding Doors
There are many ways to use curved glass sliding doors. Some people prefer to use these curved sliding doors with rustic and traditional interior settings, while others prefer to combine them with a modern theme. No matter which theme you follow, there's one thing for sure: these curved sliding door systems will beautify any living setting.
A Few Recommendations for Using Curved Glass Sliding Doors
Though there are hundreds if not thousands of settings where you can use these amazing Caesar original curved and semicircular glass sliding doors but to narrow it down a bit, we are going to share some of our picks with you.
Curved Glass Sliding doors are ideal to use in modern offices and workplaces.
Another very effective use of Curved doors is to use them as space dividers for studios and lofts.
These durable curved sliding door systems can be ideally used for Kitchen and Room Dividers for a home setting.
A very creative way to use curved sliding door track systems is to use them as creative closet styles.
These curved sliding doors will be the best when used for creating private spaces within a great setting.
The very traditional use of curved sliding doors is to use them in doorways leading to outside. They give an
enhanced looked to the entryway and make it look stylish.
Some Features of Curved and Semicircular Glass Sliding Doors
Full Liberty to Design
These curved glass sliding doors come in convex or concave shapes with any bending radius that you desires. These features give you complete freedom to design them and ensure that these curved door systems will easily integrate with any architectural surroundings in a very harmonious way.
These Caesar curved and semicircular sliding doors are ideal if you want to make an entryway
aesthetically appealing and attractive.
They are super customizable and can be made in any shape like in half circles, segments, full circles, double segments, ovals. If you want any other design, you can also use made measure option, and honestly, with this option, you create unlimited versions of curved glass sliding doors.
Additional Limitless Functionality
At Caesar, we aim to create such curved sliding door track systems that are as user-friendly as possible.
Our designers and engineers work tirelessly to create such designs that will allow users to operate them without facing any difficulty. Our curved and semicircular glass sliding door system is the best example of that.
These curved sliding door track systems are made to fit any structural architecture they are placed in, which makes them feasible and very effective to use. Additionally, the curved sliding doors are equipped with such safety elements that make them practical and a safe option.
Why You Should Opt for Curved Sliding Doors
There are several compelling reasons to use curved and semicircular glass sliding door systems.From them being dynamic in design to being user-friendly, there are so many benefits that will convince you to use them without a doubt. Take a look at some of the benefits you'll get to enjoy
1. To-notch robust Quality
At Caesar, every single one of our automatic door opening systems is of the highest standards. We use the best material to manufacture these curved glass sliding doors so that our customers can have an amazing brand experience while using our products.
2. Powerful Motor Supply
Our curved glass sliding doors work with powerful motors that ensure they are never out of order and always working properly. The 230-volt motor provides a convincing amount of power supply so that these curved doors can work superbly.
3. Customer-friendly and
User oriented
When we design our products, there is one goal in our minds to make designs user-oriented. The main goal is to allow our users to face no issues operating any of our door systems.
These curved sliding door systems are also designed to allow our customers easy operating options.
4. Budget-friendly and Cost-Effective
We make sure to never burden you with any costs that may surpass your budget. Our products are sold at the most reasonable and economical rates in the market.
Though the rates may be low, the Quality is never compromised, and the high standards are always met to give our customers a worthwhile experience.
Wrapping Up
If you are looking for an option to enhance your entryways' look and add charm, then there is one option that can do it all for you. Our curved sliding doors are durable,strong, and visually appealing, so don't waste any time and make an order now.