CAESAR DOOR CONTROL can always offer you complete automatic sliding doors solution.They are widely used for homes,hotels and restaurants,draught lobbies,hospital,car show rooms,banks, administration building, office building, public industrial buildings,airports,bus station and railway station.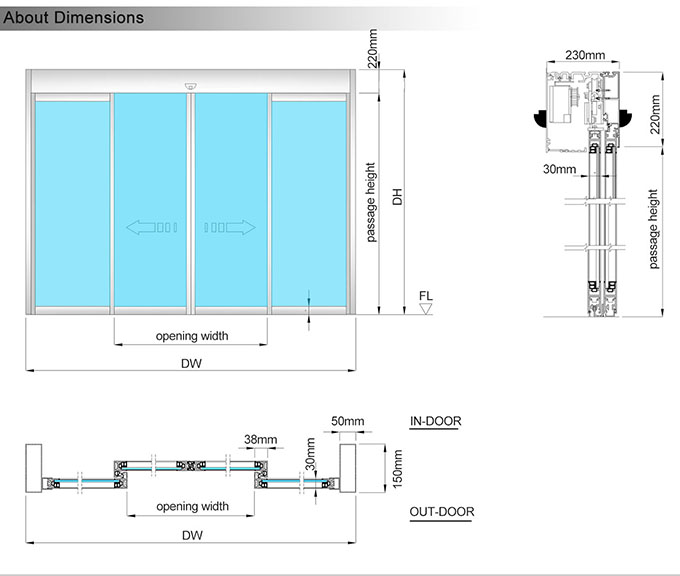 ES200 Automatic Sliding Door Operator
Germany Dunker motor,wide voltage from 110V~250V,can be the same as Dorma ES200.
It can be controlled by APP. Meets EN16005 standard!
Five function for switch: automatic,open,close,exit only and partial open.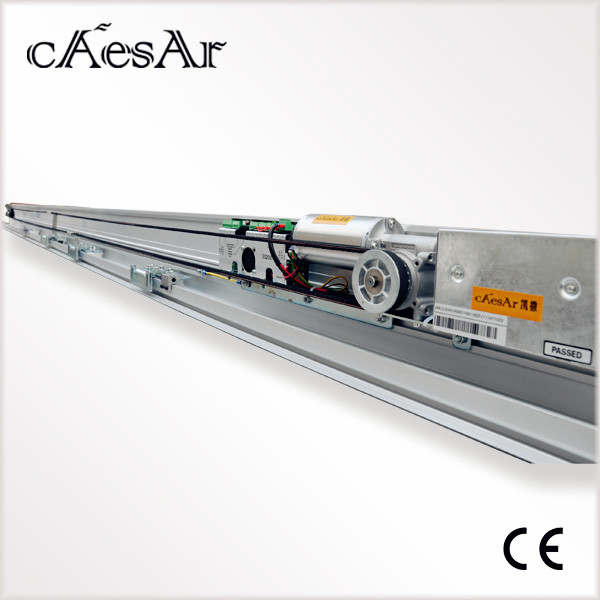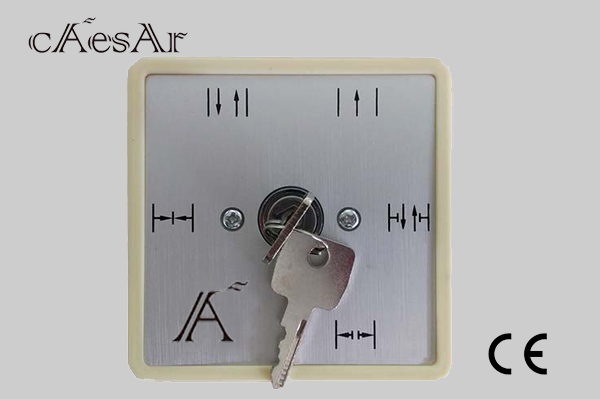 EC100/200 Sliding Door Operator For Heavy And Break Out Door
For heavy duty door,more than one ton! EC200 has two controllers and bear heavy doors!
It can be for break out door!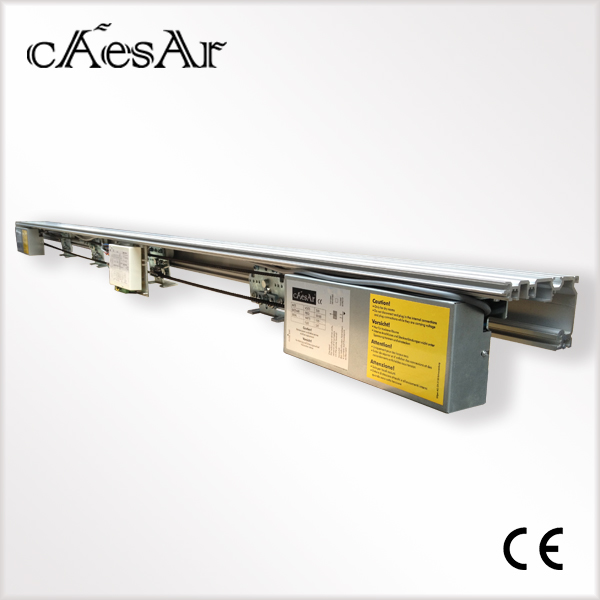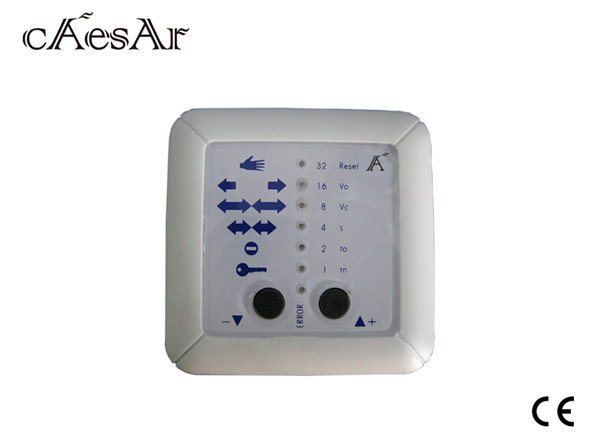 SL Sliding Door Operator
If you need slim body size operator,SL is the one fit you.Its body height is only 7cm!
Night mode can lock the door at night!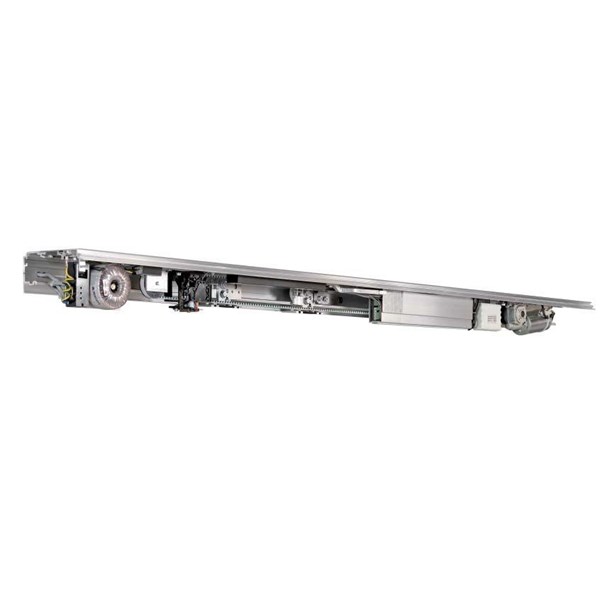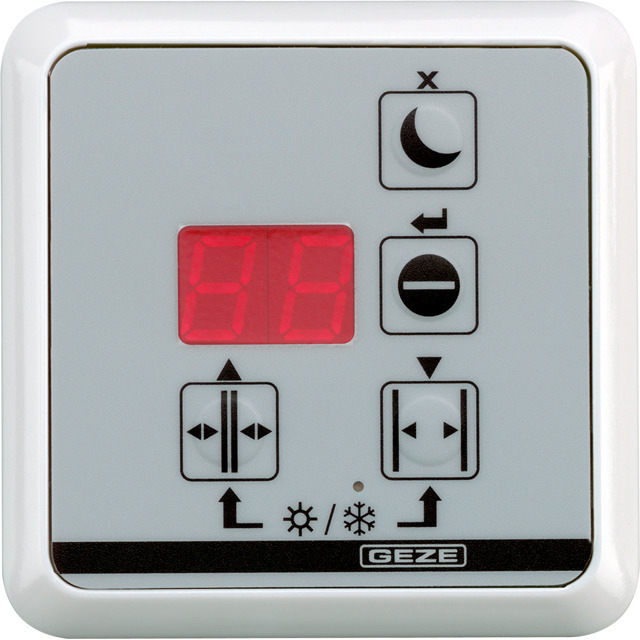 Convenient, user-friendly, and easy to install are some of the many distinctive features that make our Caesar automatic door system the best in the market. At caesardoor, we believe in delivering our products in top-notch quality and built on modern technology. We are a leading manufacturing company for automatic sliding doors and automatic sliding glass door.
Our engineers and manufacturing team have introduced the most resilient and multifunctional sliding door openers in the form of ES200 automatic door systems. The sliding glass doors operated by ES200 automatic door openers can be easily controlled by simple push buttons, making them handy.
One of the compelling features that makes them a highly sought-after automatic sliding glass door opener is their powerful yet completely noiseless motor. Their motor is engineered to make a sound at all and gives longevity like no other motor machine.
Built with durable and shock-resistant material with ideal measurements and adjustment tools, it has undoubtedly become the best automatic sliding doors system in the market.
Our automatic door systems are ideal for any automatic sliding doors. You can adjust them without employing additional tools to almost any commonly used door frames. Our Caesar ES200 door systems will compliment your workspace or home in an elegant and chic style.
Revamp Your Home Interior with Caesar ES200 Easy Automatic Door System
Incorporating glass sliding doors in your home designs may have sounded a bit daunting in the past, but nowadays, people use them in creative ways to glam up the living space. Many people still get confused at the thought of putting sliding doors in their bedroom or sitting room, but once they see the results, all their queries get answered right away.
The sliding doors that operate on the ES200 easy automatic door system are the safest and the most reliable   sliding doors option for your house.
The idea of inserting remote-controlled glass doors around your house is fascinating. Especially when you got kids, you need a proper security system. Kids tend to be adventurous, which sometimes ends in their escape from the house, but you can fix this issue with the help of remote-controlled doors.
Just think about the look that you can get for your home by using motion censored sliding doors. They can give your house a modern interior look and, at the same time, are multifunctional to cater to your needs.
Like, automatic glass sliding doors occupy less space and can easily fit in any setting. Whether your house follows a minimalistic pattern or built on extravagant architecture, you can use our wireless push and automatic doors without worrying about anything.
Customizable Automatic Pet Doors:
The pet owners can also take advantage of the vast collection of our door openers. One of the distinctive products that we offer is automatic pet doors. These doors are made to help pet owners in looking after their pets.
Using our Caesar pet doors, you can stop worrying about your pets running away or getting in. You can customize our pet doors to fit your pet's physique. Not only are they durable, but they provide a modern look to the traditional pet doors.
Patio Doors
Another dazzling product that works on the ES200 easy automatic door system is the patio doors. With the help of our personalizable automatic glass patio doors, you can make your patio or garden look modish.
These patio doors will give your house a stunning appearance, and no doubt, your house will be the talk in the town.
The patios, balconies, or gardens give your house an elegant look, and using our flamboyant patio automatic doors will give your home an inclusive exterior presence.
Significance of Opting Caesar ES200 Easy Automatic Door System
You may ask yourself why I should use this door system. What makes it any different from the other automatic door systems out in the market?
Well, you can indeed find several automatic door systems in the market. The collection is vast and can certainly make you question which one is the best? We will help you understand why using automatic sliding doors that operate on Caesar ES200 automatic door system can make a difference.
Right here on this page, we will break down major and compelling benefits that you can enjoy by using glass sliding doors with an ES200 automatic system.
After checking these numerous benefits, we're sure you won't be able to choose any other automatic doors that don't use Caesar ES200 automatic door system.
Benefits of Using Caesar ES200 Automatic Door System
Here are few benefits of using Caesar ES200 Automatic Door system.
1.     Top-notch and durable quality
At Caesar, we never compromise on the quality standards, and that's why we always use supreme quality material. We want to give our customers an enjoyable and amazing brand experience; that's why our ES200 automatic door system is built using only the best quality material. It not only makes them resistant to damage but also gives lasting durability to them.
2.     Pocket-friendly and Cost-Effective
We know how important a role your budget plays in almost everything. Usually, it's seen that to be able to afford quality things. You have to spend thousands of dollars.
But, we at Ceasar have taken care of this problem. We bring you the top-quality automatic door system at economical and at the market's best rates. When you choose to buy our sliding doors installed with ES200, you do not have to worry about paying huge amounts.
3.     Longevity and Service Duration
The Ceaser ES200 automatic door system gives a longer service duration to your glass doors. Their powerful motor is  so efficient that you may not even have to repair it in the long run.
So if you're looking to get automatic sliding doors that are durable and give longevity, then choosing Ceasar ES200 auto door systematic doors is the way to go.
4.     Soundless and Quiet
Being soundless is what makes them the most convenient. When automatic doors use ES200 automatic door system, then what you get is a noiseless experience.
You don't hear the motor working or the wheels rolling. You don't hear a single thing when the automatic sliding doors are opened or closed.
The high-quality Dunker Motor helps eliminates any sound and can function without creating any sound.
5.     Safe to Use
The safety feature has given ES200 automatic door system an edge over any other automatic door operating system. No safety equipment is required to operate them.
6.     Easy Operating
The interface of the ES 200 automatic door system is user-friendly and very easy to operate. Even the installation doesn't need any additional tools. You can operate them easily without any help.
Our Similar Products:
At Ceasar, we offer other automatic door systems that are equally durable and reliable. They can also give you a brand experience that you can never forget.
Based on your requirements, you can choose from several other automatic sliding door systems.
1.      CSD automatic curved door system
These are arc-shaped and equipped with a dunker motor to power them up. The CSD automatic curved door system is fitted with the very advanced ES200 drive unit.
They give structural strength to doors of an arc shape and allow a safer operation for curved sliding doors.
2.      H3 Panasonic automatic sliding door system
The H3 Panasonic automatic sliding doors system can work with both partial or wholly opening and closing functions.
Another essential feature of H3 Panasonic automatic sliding door systems is their ability y H3 Panasonic automated sliding door systems to adjusts. This system works efficiently as a multifunctional system option.
Whether they open halfway and those that open entirely, both the doors can easily use H3 Panasonic automatic sliding doors systems.
3. Though the battery is long-lasting, this system can connect backup power batteries. You can also take help from additional tools like motion sensors, electrical locks, and other related controllers.
4. The H3 Panasonic automatic sliding doors systems are ideal for working with a fire alarm. Whenever the fire alarm is triggered, the door will automatically open up entirely to allow an easy and safe exit
3.      MS80 Automatic Magnetic Door Operator
Another fantastic product that can add charm and prestige to any living space is the MS80 automatic magnetic door operator. They are of top quality, have long-lasting batteries, and very safe to use.
Check out some functions:
The MS80 Automatic Magnetic Door Operators use motion sensors fitted right in the center of their beam.
The MS80 automatic magnetic door operator is completely noise insulated and allows a soundproof experience.
The MS80 automatic magnetic door operator works on the push and goes button technique. They are opened with a slight touch of the hand and close up after the usual hold-open time.
Even during power failures, the MS80 automatic magnetic door operator can allow any doors to be function effortlessly because they are entirely automated.
Bottomline
You can find many automatic door systems claiming to be the best in the market. Still, Ceasar ES200 automatic door systems allow you to have a noise-free, safe and reliable user experience. They're long-lasting and easy to install, which makes them an ideal automatic door system.