Breakout Escape Automatic Sliding Door
The full breakout sliding door is special designed to meet fire officer requirements. Both sliding door panels and fixed panels can be swung out in an emergency. These doors give an emergency opening of about 85% to 90% of the structure width.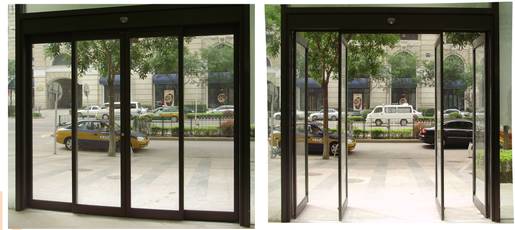 This feature is sometimes used as a way of giving a greater static opening in the summer in garden centres to allow better air flow and provides unhindered walk through with maximum width. In this instance the doors are folded open and left stationary.