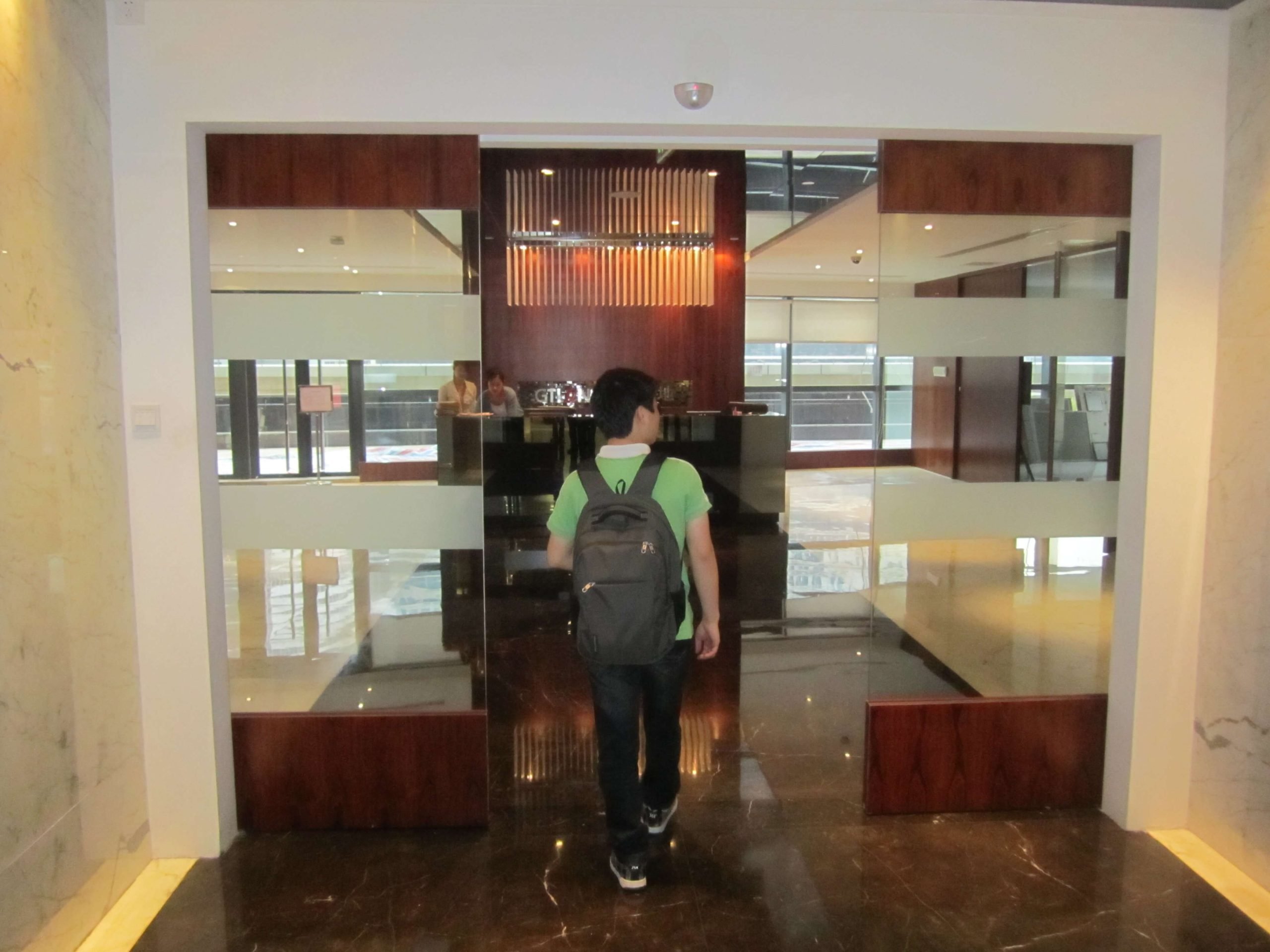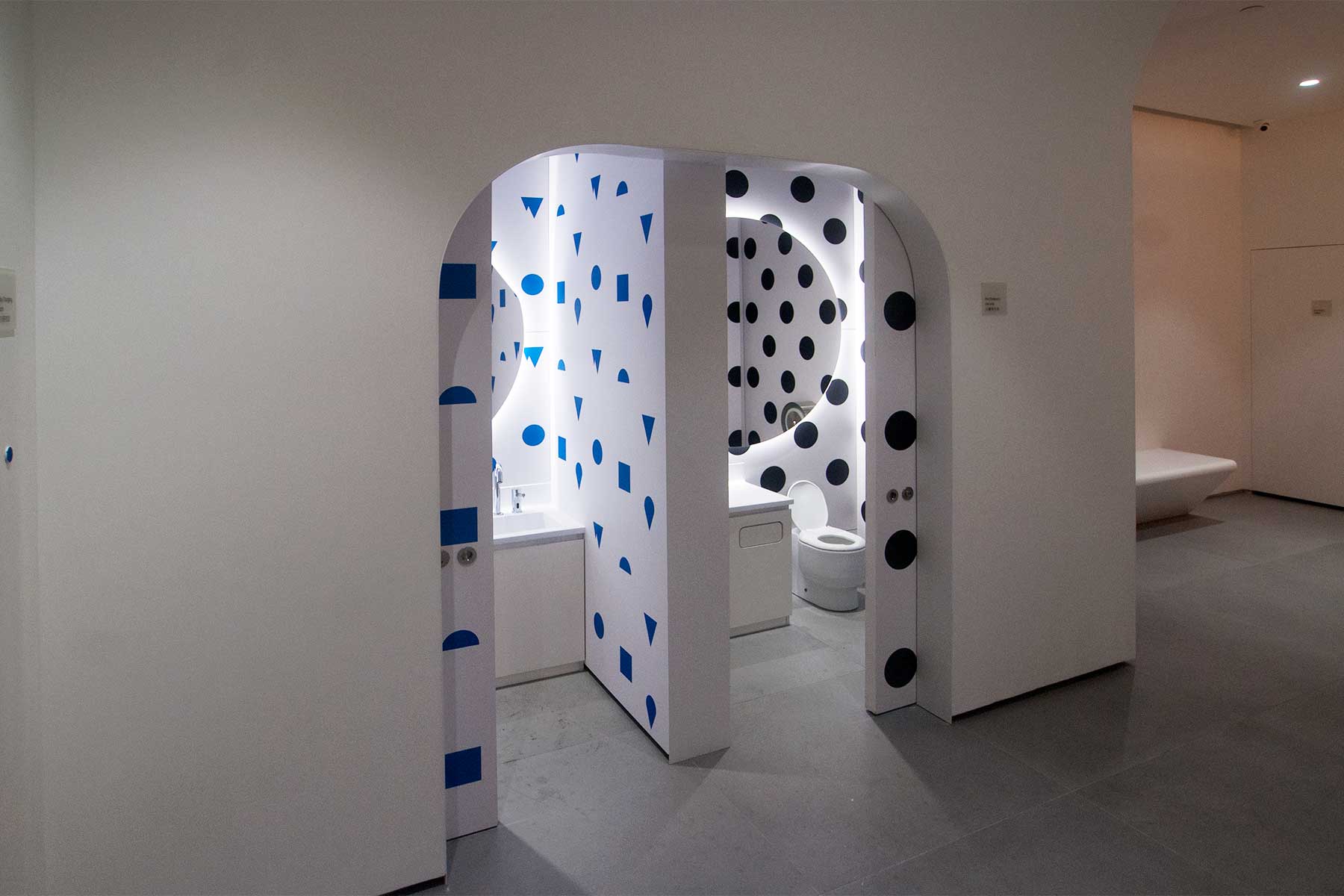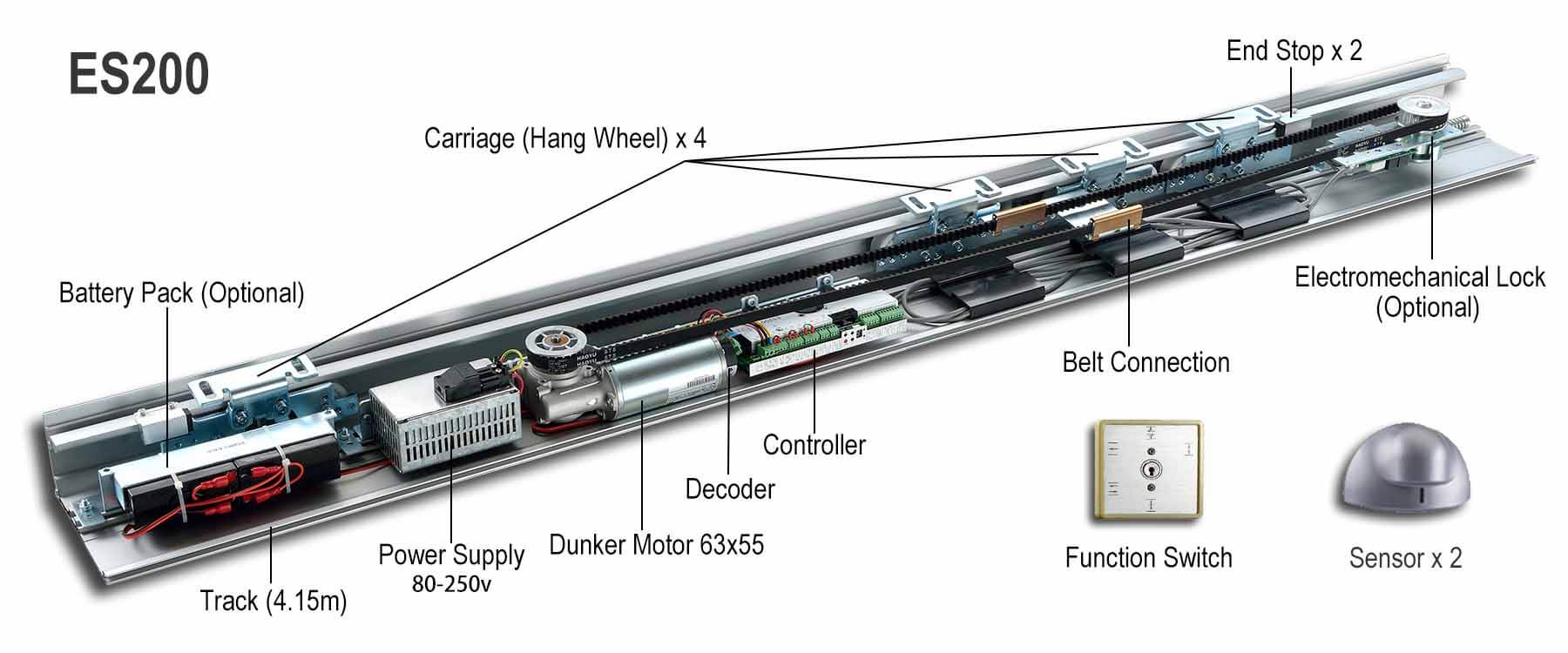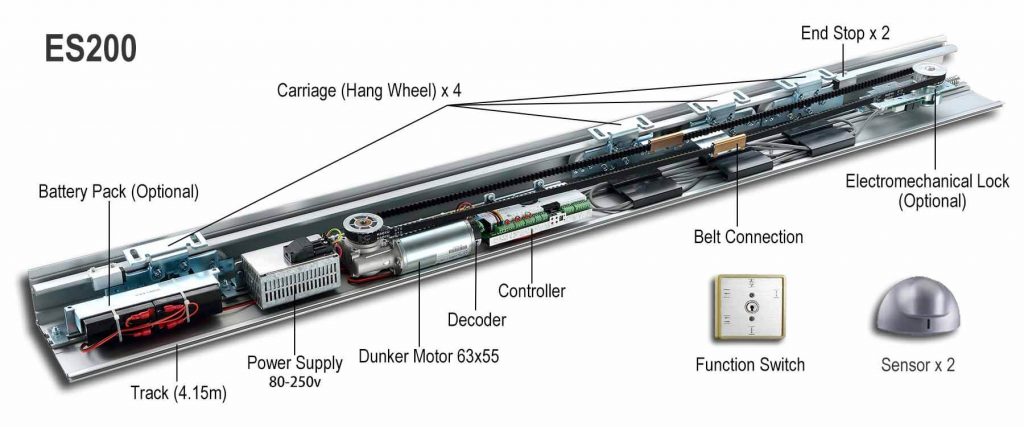 Warranty: 2 Years
Projects Solution Capability: graphic design, 3D model design, total solution for project
Place of Origin: Guangzhou (Canton), China total solution for project
Model Number: ES200
Motor: Dunker GR 63×55
After sale Service: Online technical support, Replacement
Max door weight: 2 * 160kg, 1 * 200kg
Opening width: 700-3000mm
Opening speed: 10 – 70 cm/s (Adjustable)
Closing speed: 10 – 50 cm/s (Adjustable)
Hold open time: 0 – 180 s (Adjustable)
Main voltage: 90V – 230V (Switch mode power unit)
* Function module (FM) available, Optional (EN 16005 and DIN 18650)
Sales: [email protected]
whatsApp: charles_caesar
Mobile phone: 0086-18520203300
Caesar is proud to present another fantastic product to revamp and adorn your living space. Automatic pocket doors can effortlessly light up any room and enhance its appeal. But pocket doors can also become a headache if they malfunction.
If you're also doubtful about buying pocket doors or have bad experiences with cheap sliding pocket doors, then let us change your perspective.
We offer an extensive and stylish assortment of unique pocket doors. These doors are on the next level when it comes to functionality, mobility, and service life. Here at Caesar, we prioritize delivering quality and top-notch services without burdening you with expensive budgeting costs.
The best way to use pocket doors to bring next-level functionality and increase its ' service life is to use them with automatic pocket door openers.
These multifunction and durable automatic pocket door openers have various perks and advantages. They can easily be used with any pocket doors and can considerably in operating them.
Don't you feel tired just by the thought of sliding your pocket door every time you have to open it? Won't it feel great to be able to control it automatically?
Our durable and robust automatic pocket door openers will fulfill all these and many other requirements for you. They are manufactured with a strong power supply of 80-260 volts motor with an optional battery pack. The automatic pocket door openers are used with modern technology, and they have a couple of built-in sensors. These sensors can help in the automatic mechanism of the pocket door openers.
Complement Your Pocket Doors with
These Automatic Pocket Door Openers
The market is packed with door openers and automatic door opener devices. Products like door openers are usually very plain in appearance, and they can mismatch with the arrival of the pocket doors.
But with our automatic pocket door openers, you can say goodbye to this issue.
We have designed these pocket door openers in a perfect structure that complements your room and pocket doors. Their appearance doesn't make them odd, but they blend in and add up to the look of your living space.
Light and Feather Weight
The weight of Ceasar's automatic pocket door openers is very light. It's near to negligible. This feature allows it to be installed on any pocket door without compromising its surface.
Cost-Effective and
Budget-Friendly Rates
At Ceasars, we offer competitive rates which are never heavy on your budget. If you check in the market, our rates are the most economical. But even with these low rates, we never compromise the quality of automatic pocket door openers.
Top-Notch and Premium Quality
At Ceasars, we manufacture every single product using premium quality material. Our automatic pocket door openers are also made using solid and durable material. Its slim and slender structure allows it to be easily mounted on any pocket door without much effort.
Bottom-line
If you're looking to
control your pocket doors automatically, then our door openers are the best option. They require low maintenance, provide lasting services, and have the lowest prices.