For anyone wishing to maximize floor space while adding a touch of modern beauty to their area, curved sliding doors are the ideal choice. But What are curved sliding doors called? These are referred to as "curved sliding doors" at Caesar Door.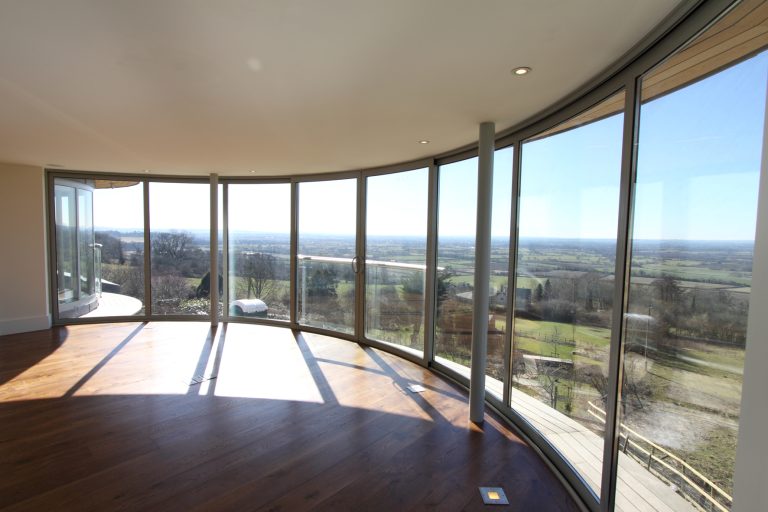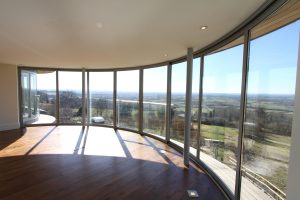 Although there can be other brands or versions on the market, our curved sliding doors are the ideal combination of design and usability. The doors' curved shape allows them to flow with the natural flow of your room, and the sliding function makes them simple to use and provides space-saving advantages.
These doors are ideal for various settings, from houses and flats to workplaces and commercial buildings. They may give a sense of luxury to any room with their sleek and stylish appearance while offering practical advantages like greater privacy and noise reduction.
At Caesar Door, we take great satisfaction in our dedication to excellence and craftsmanship. Our curved sliding doors are made to last, thanks to their sturdy aluminum frames and tempered safety glass. Additionally, you may design a door that precisely fits your needs and preferences with our customized options for finishes, glass types, and hardware.
Curved sliding doors from Caesar Door are ideal if you want to make the most of your small amount of floor space or create a seamless flow between rooms. They provide an unparalleled combination of style and use that no other door on the market can match.
Finally, even though curved sliding doors may go by other names, we use them as curved sliding doors. Our Caesar Door doors are ideal for anyone wishing to maximize floor space while adding contemporary beauty to their area. To learn more about our custom curved sliding doors and how they may change your room, contact us right now.