Telescopic Sliding Door
Telescopic sliding doors are designed to maximise the walk through width available and can be used in narrow entrances or to give a really wide opening. Telescopic will normally provide an opening about 55 to 60% of the structural width.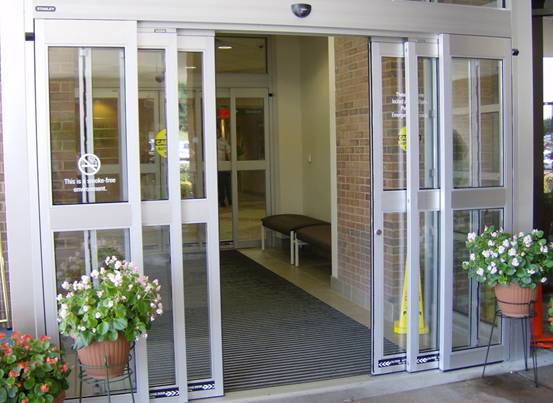 The Telescopic is the natural choice for narrow passageways because it maximises the width of the door opening, providing an impressive solution when space is limited. The Slim Telescopic is supplied as a complete system including the doors, operator and safety devices. It's available with or without side screens and overlights. Aluminium profiles can be clear anodized or powder coated and glazed with 8mm laminated glass as standard with an option to select double glazed profiles also.