Many commercial buildings have storefront automatic swing doors for consumers and employees. These glass or metal doors have automatic openers and swing open and closed easily. This article examines storefront automatic swing doors and their benefits.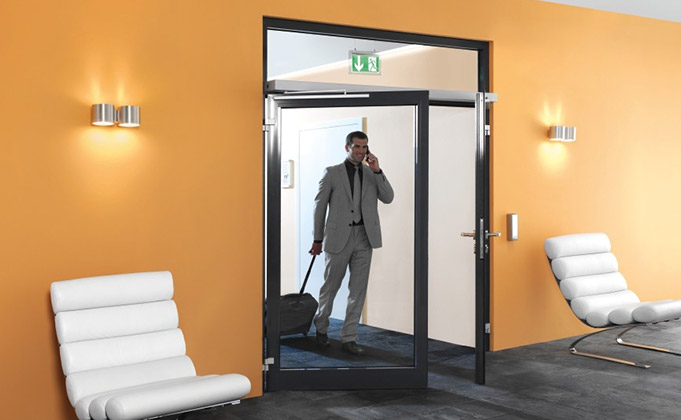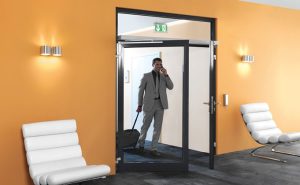 Storefront automatic swing doors offer convenience. Customers and staff can enter and exit the building without pushing or pulling these doors. This can help those with mobility challenges, big loads, and strollers.
Storefront automated swing doors enhance a building's appeal and convenience. These doors frequently have sleek, modern frames, making them inviting to customers. Retail and hospitality organizations might benefit from storefront automated swing doors with glass panels that add transparency and openness.
Storefront automated swing doors save energy. Insulated glass panels and weatherstripping on storefront automated swing doors prevent heat loss and improve building energy efficiency. This can minimize energy expenses and the building's carbon footprint while improving consumer and employee comfort.
Storefront automated swing doors must be chosen carefully. Door size is crucial. To ensure safe opening and closing, use doors that fit the entrance. It's also vital to choose doors that fulfill the building's needs, such as insulated glass for energy efficiency or a certain frame style to match the building's beauty.
Storefront automated swing doors' openers are also crucial. Motion, proximity, and push-button openers are offered. Each opener has its own pros and downsides, so it's crucial to pick one that meets the building's needs.
Working with a trained installer who has installed storefront automatic swing doors is also vital. Professional installers can safely and securely install doors and propose the best doors and openers for the building's needs.
Storefront automated swing doors assist business establishments. These doors are energy-efficient, convenient, and attractive. To ensure safe and effective installation of storefront automatic swing doors, consider elements including door size, opener type, and installer expertise and qualifications.