Automatic swing doors provide a convenient and seamless way to control the flow of people and goods in and out of a building.
They are widely used in commercial and industrial settings, such as airports, hospitals, and retail stores due to their easy usability and high efficiency.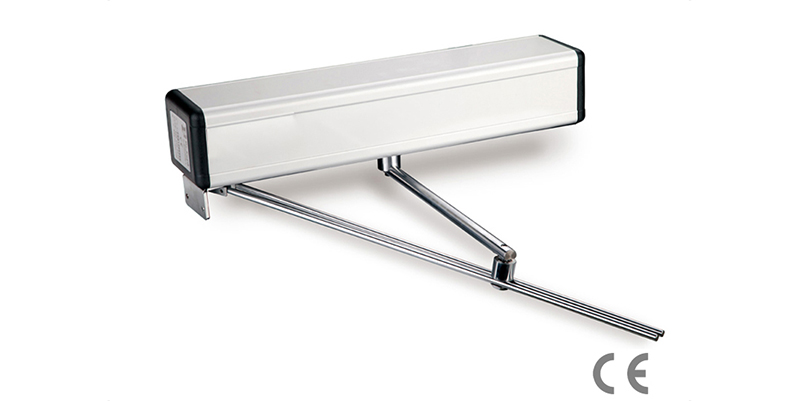 Though many automatic door suppliers are in the market, choosing the right product can be tricky and overwhelming.
Hence, this article discusses the top five automatic swing door suppliers you can trust for your building project, with Caesar doors topping our list because of many reasons.
You can be sure of getting value for your money if you patronize any of the stores mentioned on this page.
So, let's take a look at the top five automatic swing door suppliers:
Caesar Doors
As mentioned earlier, the first automatic swing door supplier on our list is no other than the Caesar Doors Company, known for its top-quality products.
The China-based company has been in the industry for over a decade producing different door types and accessories.
Caesar Doors Company has options for every purpose and project, from automatic swing doors to sliding doors.
They manufacture high-quality, premium automatic swing doors for commercial and residential buildings. Let's see some key features and attributes that set this door brand apart.
Caesars Doors Features And Attributes
High Product Quality And Durability
:
Caesar Doors Company knows the importance of doors to every building and business.
They know that low-quality doors support insecurity and dangers. Hence, they ensure that their products are of the highest quality.
Their doors are known for their durability, reliability, and energy efficiency.
Excellent Customer Service:
It's one thing to sell great products, but it's another to offer excellent customer service and support.
Many automatic door suppliers in China and other parts of the world have quality products, but their customer service leaves so much to be desired.
Caesar Doors occupy the first spot on the list due to their impressive customer service and support.
They offer a wide range of services, including consultation, planning, installation, and maintenance.
With their expert team and years of experience, they can provide solutions to the specific needs of your project.
Safe and Secure Delivery:
You don't need to visit China or a neighboring country to purchase their products.
There's no barrier with Caesar Doors, thanks to their safe and reliable shipping services.
Your product will reach you within the specified time whether you stay in Africa, Europe, or South America.
Caesar Doors offer sleek products compared to other automatic swing door suppliers.
They ensure you get value for your hard-earned money in terms of sleekness and performance.
Here's another reason why Caesar Doors makes our top-five list. They offer a variety of doors, ranging from Automatic Swing Door Operator SW – 100 to Automatic Swing Door Operator ECturner, and Automatic Swing Door Operator CS Swing.
They have multiple options for your restaurant, boutique, residential building, and other settings.
Here is a significant reason why Caesar doors belong in the category of suppliers you can trust.
Brand reputation is a significant factor to consider when shopping for automatic swing door suppliers, and the Chinese company has a great one.
They've built a massive reputation in the industry thanks to their experience, quality products, impressive after-sale services, and customer-friendly staff.
Caesar Doors are certified by relevant organizations such as the Door and Hardware Institute (DHI).
It means their doors meet the required standard, while their mode of operation and business strategies are legal.
Caesar Doors are also known for its various customization services. They customize doors to suit their customers' unique styles.
Lastly, Caesar doors company ensures a two-year warranty on their doors because the doors feature high-quality materials designed to withstand heavy use.
That means you could request a replacement if your door got damaged within two years of purchase. However, that's if the damage isn't from your end.
Caesar Doors are in a class of their own. They've set standards other suppliers will take years and extra motivation to achieve.
Though Caesar Doors aren't the cheapest products in the market, their pricing is relatively affordable compared to other suppliers.
Stanley Access Technologies
Stanley Access Technologies isn't far from Caesar Doors. They are one of the leading automatic swing door suppliers with over 20 years of experience.
Located in Farmington, USA, Stanley Access technologies have quality and sleek automatic swing doors which guarantee top security.
Like Caesar Doors, they offer a wide range of products, including standard swing doors and sliding doors.
Their automatic swing doors contain durable materials that will last longer and stand the test of time.
They also offer a wide range of customization options to suit the specific needs of your building or project.
However, it's a bit difficult to know their warranty policies, unlike Casares Doors which states it clearly on their website.
You might need to contact the company's local representatives before discovering their warranty.
Like many automatic swing door suppliers, Stanley Access Technologies' prices are high and expensive.
The leading German company comes third on the list, thanks to their vast experience and quality doors.
Founded in 1844, GEZE specializes in producing doors, windows, and safety technology systems.
Like the two suppliers above, GEZE's automatic swing door systems feature advanced sensors, which enhance its ability to provide security to homes and businesses.
GEZE doors don't consume much energy, and they boast seamless installation.
Their customization options allow customers to install one or more sensors in their doors for better reliability and safety.
Though GEZE doors are durable, energy-efficient, and reliable, the prices are a bit costlier than the Caesar Doors.
Compatibility is another issue related to GEZE automatic swing doors. They are designed to work with other GEZE building systems, such as access control and security.
It may be impossible to integrate the doors if your building already has different brand systems.
Meanwhile, Powerturn, EMD-F, and EC Turn are some of GEZE's auto swing doors.
Dorma is arguably the world's largest automatic swing door supplier, with branches in over 60 countries.
Established in 1908 in Germany, Dorma has since become a household supplier of automatic swing doors for commercial and industrial buildings globally.
Their doors guarantee convenient and efficient access for individuals without compromising their ability to provide solid protection against insecurity.
Dorma offers a wide range of automatic swing door options, including single and double-door systems and low-energy and full-energy models.
With Dorma doors, there will be little to no foot traffic congestion. They are designed to ensure smooth and efficient entrance and exit for your customers or business partners.
Many Dorma automatic swing doors also come with customizable options, such as different finishes and glass types, to match the look and feel of a building.
Dorma doors are more accessible and available than most of the doors on the list due to their numerous branches. All you need is to visit the nearest branch for your door.
However, Dorma doors are expensive. It may be a limitation for some building projects with a tight budget.
The company also offers limited customization options. They might be unable to customize your purchase as you want.
You might encounter some usability issues because Dorma doors require top technical expertise.
Last but not least is Assa Abloy, created in 1994 in Sweden.
The Sweden-based automatic swing door supplier is another successful brand operating in over 70 countries.
Their doors provide convenience, accessibility, and security for different settings, including commercial buildings, healthcare facilities, and educational institutions.
Assa Abloy's automatic swing doors include both single and double doors with various finishes and accessories.
Their doors comply with ADA (Americans with Disabilities Act) requirements, making them a suitable option for buildings that need to accommodate people with disabilities.
The high price range is one of Assa Abloy's greatest limitations. Their doors might be too expensive for some customers who have budget constraints.
Similarly, Assa Abloy products are largely designed for commercial and industrial buildings.
Hence, residential customers might look elsewhere for affordable and compatible automatic swing doors.
Some of Assa Abloy's famous auto swing doors include SW200, SW60, and SW100.
Wrapping up 
When choosing an automatic swing door supplier, it's mandatory to consider the company's reputation, the quality and reliability of its products, and its ability to customize the doors to suit your specific needs.
The above-mentioned suppliers are known for their high-quality products and excellent customer service, making them excellent choices for your automatic swing door needs.
Based on our experience, the automatic swing doors of Caesar Doors meet all the important features that such doors should have and that's why we recommend their automatic swing doors mostly.
Meanwhile, it's not enough to choose the top automatic swing door supplier; you must also consider your building's structure, purpose, expected traffic, and location when making a choice.
Hence, you will consider consulting an expert architect or door experts for their suggestions too and they will help you choose the right door for your home based on the above-mentioned criteria. After all, having a good door is tantamount to the safety of lives and properties.