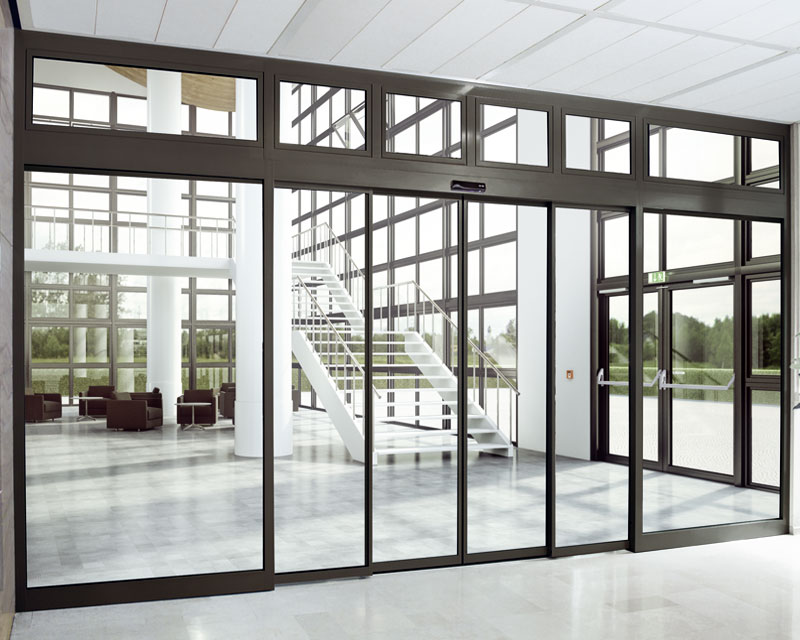 How to choose a automatic door manufacturer
The automatic doors makes our day-to-day lives easier and more convenient. in a price-effective way, the structural needs of design and function. the understanding the products and manufacturers of the automatic doors is not enough. How to choose the automatic door products and manufacturer?
1.Automatic door type selection
Whether young or old, able-bodied or disabled, automatic door provides convenient access for all. Users who require hands-free operation, such as persons encumbered with bags and baggage, appreciate the trouble-free opening and closing of doors
2.Automatic door opening way
Just imagine how much more hygienic public toilets would become if hands never came into contact with door handles. The busy parent with a child in arms and a bag full of shopping really appreciates barrier-free access to shops. The smooth automatic closing of doors cuts off troublesome draught of air and induces a sense of well-being. An elegant meal in the romantic ambience of a favourite restaurant is pure enjoyment, safe in the knowledge that the reliable
closing of the serving door will keep all unwanted noise and kitchen smells out of the dining area.
The sense of security is further enhanced by such freely-configurable management functions as locking after each closing operation or, after an establishment has closed, one-way traffic only.
3.Automatic door products
The high quality of the components used helps guarantee reliable operation and a long service life. The hinge-type covering is easily secured in place to allow unobstructed access for maintenance. The pre-fitted drive unit requires only minimal installation and set-up time.User-friendly All functions are extremely simple to adjust. Adjustment of door-operating characteristics is carried out by PDA, and the door operating program is selected using a key-activated switch or the modern control element LED display touch panel.
4.Automatic door human being protection
Human being protection is of utmost importance where the operation of automatic doors is concerned. Various safety elements prevent the accidental touching of moving door wings. Squeezing and shearing points are avoided by construction measures. The concept of safe operation also relies on correct installation and initial start-up, along with regular inspections and proper maintenance of the system.
Safeguards concerning the danger of crushing and impact shall be deemed to have been provided at the danger points during the opening cycle, considering that when a large proportion of the users are elderly, infirm, disabled persons and young children any contact of the doorset with the user is unacceptable.
Photoelectric barriers and light curtains Two performance-tested photoelectric barriers, or two security scanners with a fan-shaped operating range, detect persons or objects located in the doorway and prevent the automatic door from closing.
Therefore, Caesar might be a very good choice when you need a automatic door.