Highly cost-effective door machine ES120
$680.00
Single-panel sliding door
– Clear passage width LW 700 – 3000 mm
– Door panel weight, max. 1 x 200 kg
Double-panel sliding door
– Clear passage width LW 800 – 3000 mm
– Door panel weight, max. 2 x 120 kg
Description

ES 120 is a new and highly cost-effective solution developed by CAESAR. The sedimentation meter and materials are fully compliant with European machine standards, and the installation and debugging of the equipment have been simplified. At the same time, it ensures that you are best prepared for any application or service needs
01. Excellent performance
The motor module adopts a small and high-power DC brushless motor, combined with a gearbox system with high transmission efficiency and low noise; The microcomputer control unit has selflearning function, and the driving device runs smoothly, safely and reliably; Fully functional, meeting personalized needs.
02. Classic Structure
The drive device, control unit, and suspension mechanism are installed on the top of the guide rail, providing a larger space for the slide. The large pulley runs in combination with wear-resistant material pulleys and silent rubber strips, ensuring quiet operation and long service life.
03. Automatic learning function
The system will automatically detect the weight and size of the door leaf, adjust operating parameters, and keep the automatic door in its optimal operating state.
04. Convenient and reliable functions
The surface of each functional interface of the controller is marked with English instructions, which can easily and quickly realize external functions such as remote control, door lock, access control, fire protection, induction, backup power supply, etc; At the same time, the parameters such as
speed regulation, width adjustment, and opening time of the door switch can also be easily adjusted through the knob.

Product characteristics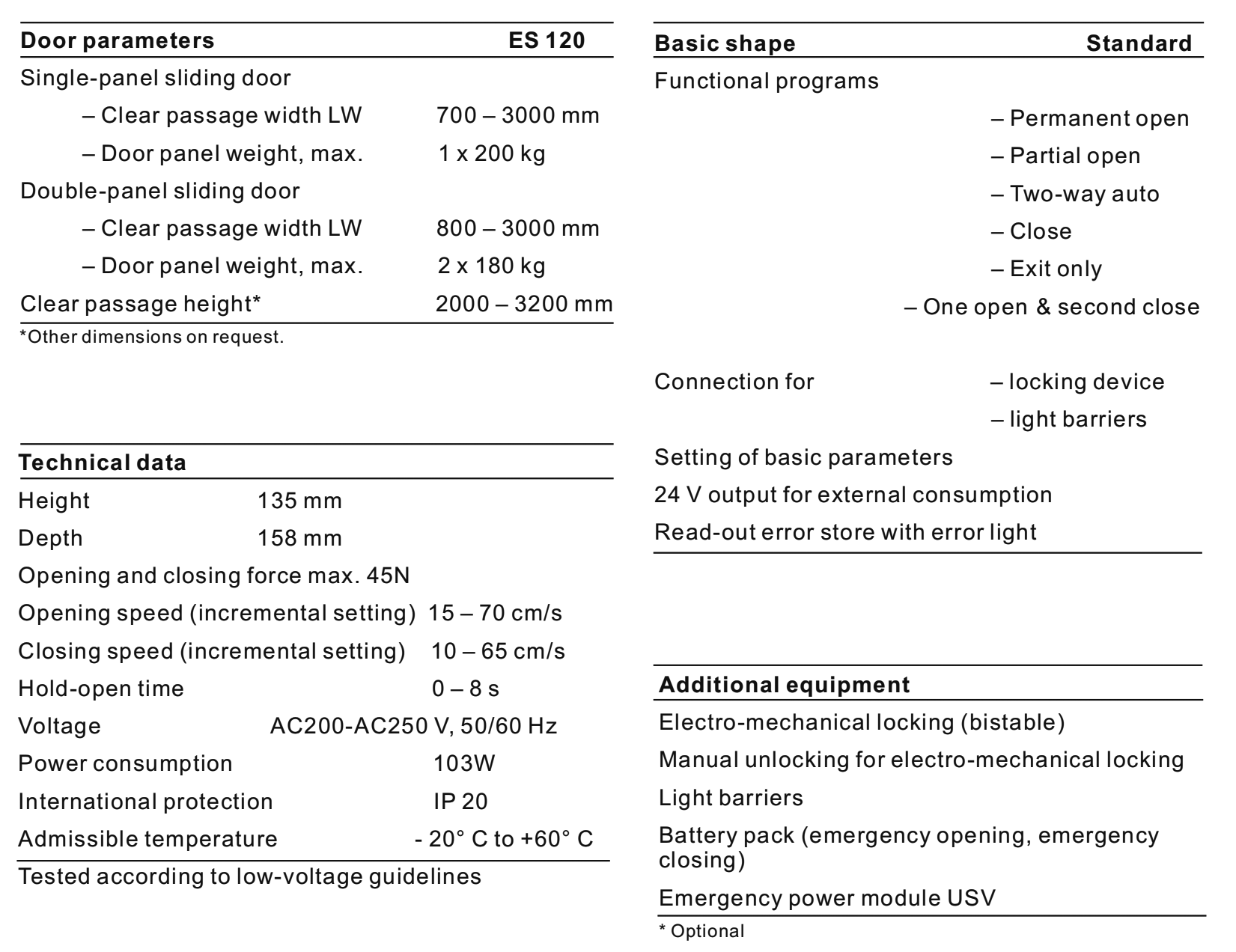 Standard track length 2000mm x 2 (Whole length 4000mm, Easy for transportation by air)
Total package in two boxes, one for kit, another for tracks
Customizing available, Contact us don't hesitated