Automatic Hermetic sliding doors are an integral part of hospital design and construction as they play significant roles in providing a healthy and conducive environment for staff and patients.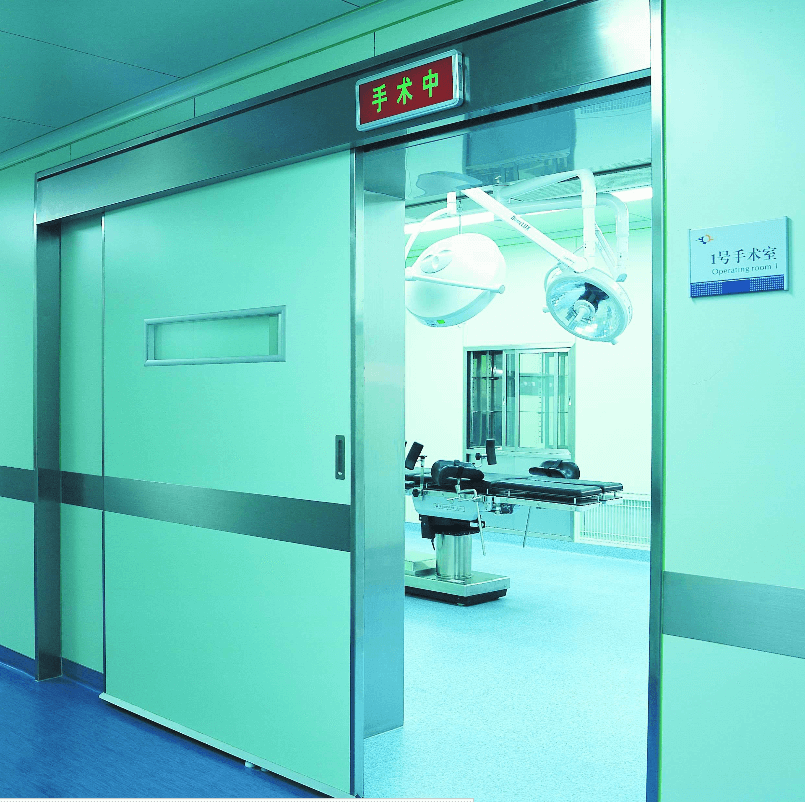 Quality automatic hermetic sliding doors help to maintain a sterile environment by preventing airborne infections from spreading across the environment.
If you're just about to buy one of these doors for your hospital, you need to read this piece—so you don't end up with a bad purchase…
This guide discusses four places to buy automatic hermetic sliding doors for your hospital.
We considered products' durability and functionality, company pricing, and customer reviews while compiling the list.
Hence, you can be sure of getting the best automatic hermetic sliding door for your hospital from any of our choices.
The best four places to buy automatic hermetic sliding doors for hospitals include Caesar Doors, Manusa, Woodmans Group, and Nabco.
Caesar Doors
Caesar Door is a leading company in the Chinese door industry with laudable years of experience.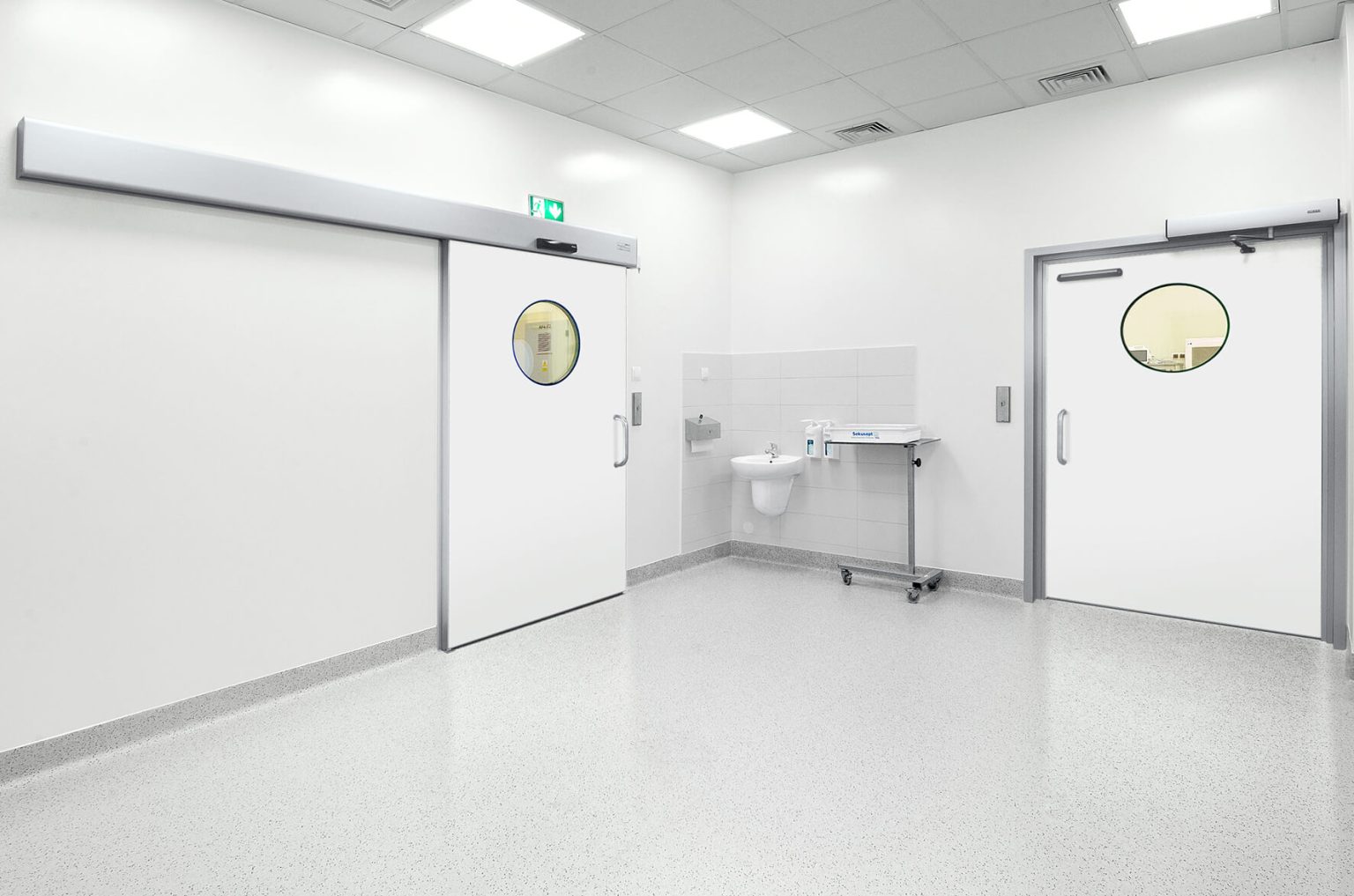 Located in Guangzhou, China, Caesar Door is a one-stop company that offers Automatic hermetic sliding doors for hospitals of any size and structure.
Products Features
Antimicrobial and Antibacterial Surface
Caesar Automatic hermetic sliding doors for hospitals feature antimicrobial and antibacterial surfaces, which help to prevent diseases from spreading around the hospital.
These attributes directly enhance the healing process in the hospital as there will be a limited spread of bacteria that could affect the patients.
The Caesar's automatic hermetic sliding doors contain high-quality materials that can withstand heavy use and stand the test of time.
They provide a conducive and efficient environment for medical staff and patients by ensuring top security, privacy, and easy usability.
Hospitals are commercial buildings that require top-quality doors that can resist fire for a long time.
In the case of fire incidents, fire-resistant doors can curb the spread of fire in your hospital.
Caesar Doors automatic hermetic sliding doors are the best options if you need doors with high capacity to lessen the effect of fire outbreaks.
Hospital doors should feature blistering opening and closing speeds to avoid loss of life during emergencies.
Caesar Doors considers this feature and ensures their automatic hermetic sliding doors respond to the user's command within seconds.
Easy-to-clean Doors with Aesthetic Finishes
You won't spend forever cleaning doors when you install Caesar doors in your hospital because they are easy to clean and maintain.
Their products don't get dirty too often, meaning your cleaning department won't have much to do in the long run.
Meanwhile, their door's sleek design will add more class and aesthetic touch to your hospital.
Services and Packages
Two-year Warranty and 24-hour Support Service
Caesar Doors Company strives to offer the best automatic hermetic sliding doors and top-notch support services.
There's a two-year warranty coverage on their products, making it possible to change any product that doesn't meet the standards.
They offer the best customer support service in China and beyond. They offer 24-hour support on issues related to their doors.
Cheap Customization Service
Customize your door to suit your preference by taking advantage of the company's cheap customization packages.
Their door experts can help you customize the hospital's name on the door or make slight technical changes, including installing a fire alarm system, to suit your needs.
Asides from the cost-effectiveness of Caesar Automatic hermetic sliding doors, you can even purchase them for your hospital or pharmacy without leaving your comfort zone.
Visit their online store, check their catalog, and place your order, and they will deliver it to your country via their safe and secure shipping services.
Our Remarks
There are many reasons why Caesar Doors top the list of the best four places to buy Automatic hermetic sliding doors for hospitals.
You can purchase their products from your country without fear, inconvenience, or doubt.
The two-year warranty allows you to return the door if it damages during shipping.
Manusa Door
Second on the list is none other than Manusa doors company, which has over 50 years of experience.
Founded in 1966 in Spain, Manusa is a household name in the automatic sliding door industry.
They don't only supply automatic hermetic sliding doors for hospitals, but they also manufacture doors of different types, sizes, and functions.
They deployed their experience,  expertise, and sophisticated equipment to create top-quality doors that will offer clients value for their hard-earned money.
Products Features
Manusa prides itself as one of the first automatic hermetic sliding door manufacturers and suppliers to incorporate IoT technology into its door system.
This advanced technology ensures their products function effectively and efficiently.
Manusa Doors offer different styles and designs of doors for all types of hospital.
They have small-sized doors for clients with small hospitals with less than 100 wards. They also have suitable options for bigger Healthcare centers.
Whether you are looking for big doors for large laboratories or options for smaller operation wards, the Manusa door is a go-to option.
Sleek and Impressive Usability
Lastly, Manusa doors are easy to operate due to the IoT technology.
The advanced technology makes it easier to control the doors without touching, enhancing seamless entrance for weak or injured patients.
Services and Packages
Manusa Doors offer installation services to clients at a discounted price. Hence, you are guaranteed a proper installation
Over 50 Years of Experience
Manusa company is arguably one of the oldest door manufacturers in the world and has been in the industry for a long time.
Unsurprisingly, they command many impressive reviews from customers in several parts of the world.
Our Remarks
Though Manusa doors offer quality products, their shipping service isn't the best you can get in the industry.
Similarly, Manusa doors aren't the best option for people with a low spending capacity because they are slightly expensive.
You might want to consider other places if you need cheaper doors for your hospital. Nonetheless, they are the go-to option.
Woodmans Group
Located in the United Arab Emirates, Woodmans Group company is another secure place to buy automatic hermetic sliding doors for hospitals without being shortchanged.
Their hygienic doors are suitable for hospitals, pharmaceutical stores, and other healthcare facilities.
Though they don't have the manufacturing experience like other companies on the list, Woodmans Group remains a certified place to get good value for your money.
Products Features
The products are safe for patients and staff due to their smoothness and sleekness. They also offer varieties of designs for customer satisfaction.
Like the two Automatic hermetic sliding door suppliers above, the Woodman doors are easy to clean.
A little wash or wipe will make the surface clean, safe, and neat.
Water and Chemical Resistant
Woodman Group provides automatic hermetic door systems with laudable water and chemical resistance.
This feature also increases the doors' durability because water can't penetrate to wreak havoc.
 Services and Packages
Anti-scratch Customization Service
Woodman offers an Anti-scratch customization service to all interested customers.
They will provide customized PVC finish on doors to prevent them from scratching.
However, the only setback to the Woodman is their high price tags. We discovered that their automatic hermetic sliding doors for hospitals aren't the cheapest options in the market.
It explains why many users gave them three-star ratings online.
Our Remarks
The Woodmans' automatic hermetic sliding doors are best for hospitals in areas regularly exposed to poor or harsh handling.
The Anti-scratch customization services guarantee extra protection for the doors, enhancing their durability.
NABCO Doors
NABCO is the oldest company on the list with over 72 years of providing quality automatic doors to hospitals and firms in Japan and neighboring countries.
Since NABCO introduced the first automatic door to Japan in late 1950, it has developed into a leading manufacturer and supplier in the country and beyond.
Products Features
A functional Hermetic door prevents outside air from entering operating theaters, x-ray rooms, and other sensitive wards.
This quality is at the top of the objectives of the NABCO door manufacturing team.
Their products give little to no room for air leakage that might affect the internal air quality of the susceptible rooms in your hospital.
We went through Nabco's product catalog and discovered they offer competitive prices.
You can get some of their doors without any financial constraints or challenges.
With Nabco doors, patients will assess your laboratory and wards without stress. That's because their doors feature a push button you can operate with a hip nudge.
The hand-free feature makes the NABCO doors ideal for operating theaters and x-ray rooms as it aids infection control.
Services And Features
The Nabco Doors company has a highly-rated customer support service to customers.
They are always available to provide solutions to customers' technical difficulties.
Technical Bulletin for every Product
They offer a simple and understandable technical bulletin on every product you purchase from them.
With this bulletin, installing or fixing their doors won't be an issue.
Our Remarks
The Japanese door manufacturers and suppliers are best known for easy usability and laudable customer support services.
Unfortunately, they focused more on serving Japanese and other Asian countries. It could be a bit difficult to patronize them from other regions.
Final Thoughts
Choosing the right doors for a hospital is essential for ensuring a safe, secure, and efficient environment for everyone.
Though you can buy your doors from any company above, we advise you to choose Caesar Doors.
They offer affordable and easy-to-use automatic hermetic sliding doors for your hospitals in any part of the world.
Visit their website and view their latest automatic hermetic sliding door arrivals.