CS Automatic Swing Door Opener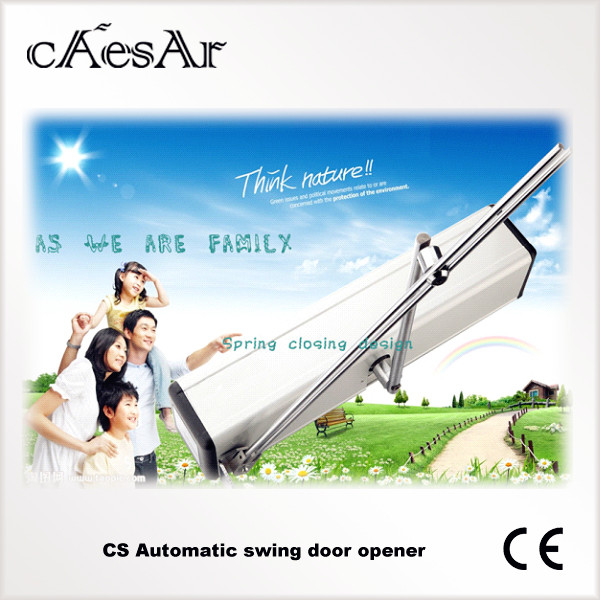 | | |
| --- | --- |
| Door parameter | |
| Push&pull arm model | |
| Door panel dimension | ≤1.5m/3.0m |
| Max door leaf weight | 150kg |
| Sliidng arm model | |
| Door panel dimension | ≤1.5m/3.0m |
| Max door panel weight | 150kg |
| Technical data | |
| Height | 100mm |
| Depth | 104mm |
| Width | 530mm |
| Opening&closing angle | 75°-95° |
| Opening&closing speed | 30%-70% |
| Closing force | 100N |
| Hold-open time | 1-30s |
| Main voltage,frenquency | 110V/230V,50/60Hz |
| Power consumption | <100W |
| International protection | IP30 |


1. Holland Premotec Coreless motor which can promise the stable working, energy saving.
2.Self-learning of the door working ,weight, open& close width, open angle . No need to adjust any parameter, easy for user to use it. Also you can reset all the parameter and adjust the parameter with optional BEDIS.
3. Automatic reverser when obstacle.
4. Emergency stop as the coreless motor don't have any inertia.
5. When power fail, the door can close by spring force.
6. Philip ,NXP MCU, CANbus connection interface and three layer PCB
7. Optical encoder to monitoring the door's position.
8. Logic Servo Unit will realize the visible and digital display of the door working and the fault like the green LED and buzzer can show the door 's action. All of these change the abstract thing to the figurative thing which facilitate the user to use the operator.
9. Optional BEDIS also can show the specific fault through LED.
10. Interlock and the automatic closing sequence control (master or slave) for two- winged system.
11. Dry contact for the BEDIS, safety system like photocell, fire alarm device ,lock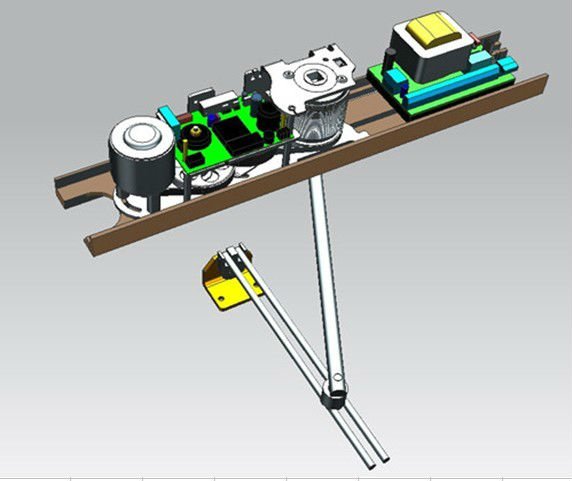 Contact Us
Company Name:Guangzhou Kaize Door Control Ltd.
Telephone:86-20-81361833
Mobile Phone:18520203300
Fax:86-20-81961646
E-MAIL:
info@
caesar
door.com